While the East Coast of North America is struggling with vacancy in its life sciences clusters, specifically wet-lab space, there is an emerging opportunity on the West Coast of Canada – in Surrey, B.C.
Wet labs are important for analyzing and testing drugs, chemicals and other types of biological matter – a major focus of life sciences.
A fast-growing sector
In B.C., life sciences is one of the province's fastest-growing sectors. While most of the sector is made up of small- to mid-sized companies, B.C. is actually home to Canada's largest biotech company, notes Life Sciences BC, but the province is also home to therapeutics, pharmaceuticals, the nanomedicine field and a biotech company that specializes in the development of lipid nanoparticle delivery systems for nucleic acid therapeutics, particularly messenger RNA (mRNA).
B.C.'s life sciences businesses are in major city centres with proximity to research hospitals and academic institutions, and Surrey is home to three major post-secondary schools: the University of British Columbia, Simon Fraser University and Kwantlen Polytechnic University.
A need for more space
It was a March 2021 from Life Sciences British Columbia that noted a shortage of wet-lab space as a barrier to the province's life sciences sector. It stated that while the sector excels at scientific research and discovery, it has struggled to commercialize and scale up companies.
Life sciences, the report stated, is one of B.C.'s fastest-growing sectors, with the pandemic and rapid search for health-related solutions accelerated change and growth for the sector. But despite being lauded internationally, the report noted the sector has faced ongoing challenges in scaling and growth that support commercialization and uptake of made-in-B.C. treatments and technologies, and ultimately economic growth and transformation of health care delivery.
The report added an emphasis on clean technology can help B.C. in its goal of establishing itself as a globally competitive low-carbon jurisdiction – which Surrey is already seeing emerging opportunities in, from alternative energy, infrastructure, manufacturing and much more.
A June 2020 report – Life Sciences in British Columbia: Sector Profile – from the provincial government that was prepared prior to the pandemic noted that in 2018 B.C.'s life sciences sector revenues were approximately $5.4 billion, up 5.6% from the previous year and third in the country behind Ontario and Quebec. However, B.C.'s growth rate was above the national growth rate of 5%.
Not just a Canadian problem, but a North American one
But the need for wet-lab space isn't just distinct to the Metro Vancouver region and British Columbia.
In Ontario, according to CBRE, the Ontario Life Sciences Corridor contains the largest life sciences community in Canada and is one of the largest clusters of biotech, med tech, health tech and life sciences companies in North America.
However, a May 2022 article from Storeys noted a shortage of wet labs in the Greater Toronto area, with the region's inventory coming in just shy of 15 million sq. ft., and a report from Toronto Global noted the supply of wet-lab space is not keeping up with demand leading to a 99.8% capacity at the MaRS Discovery District.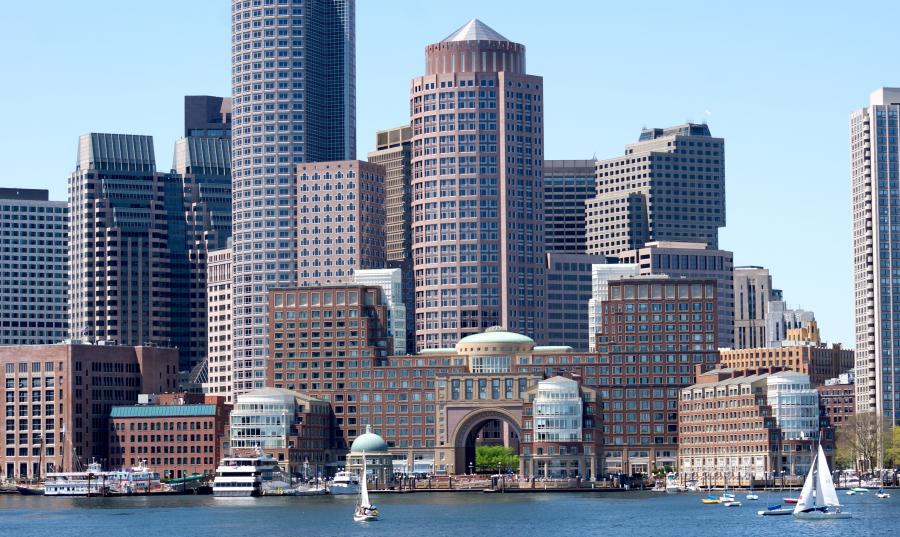 And that's just a fraction of the space in Boston.
Boston, according to the city's website, is a global leader in healthcare and life sciences, with more than 12,000 jobs in the sector across research, development and manufacturing.
Earlier this year, Bloomberg reported the Boston metropolitan area, which includes Cambridge, had about 32 million square feet of life sciences space, but there was an additional 62 million square feet under construction or proposed.
A post from the Building Owners and Managers Association International cites a CBRE report that wet-lab vacancy at the end of Q2 2020 was 4.9% in Boston.
With some of North America's leading clusters running out of space for wet labs, Surrey is well positioned to be the next major hub.
Now, Surrey-based Lark Group has plans to build up to one million square feet of wet-lab space in its Health and Technology District in Surrey's City Centre. The City Centre 4 tower, which is underway, will be designed with the necessary infrastructure to support 70,000 sq.ft. of wet-lab space, explained Rowena Rizzotti, the vice-president of healthcare and innovation for Lark Group.
Plans for wet-lab space
The Health and Technology District in City Centre, which is an innovative ecosystem that is disrupting technologies and innovations into the future and around the globe, still has plans for four more tower – City Centre 5 through 8. It consists of entrepreneurs, start-up companies, multinational companies, clinicians, researchers and scientists.
Rizzotti said the need for wet-lab space in Surrey – and beyond in the region and the province – became apparent when some companies asked the Health and Technology District if there were plans for wet-lab space, as well as the Life Sciences report that noted a "critical" shortage of lab space.
"I think that truly confirmed what we were hearing and what we were seeing ourselves."
Rizzotti noted that wet-lab spaces are predominantly available in university setting and they are applied for university students, "but not necessarily in the private sector." She said the Lark Group and the Health and Technology District is really looking at how they can "develop this asset and amenity for private-sector organizations that are moving through their R&D process or as a requirement of the type of product they're developing."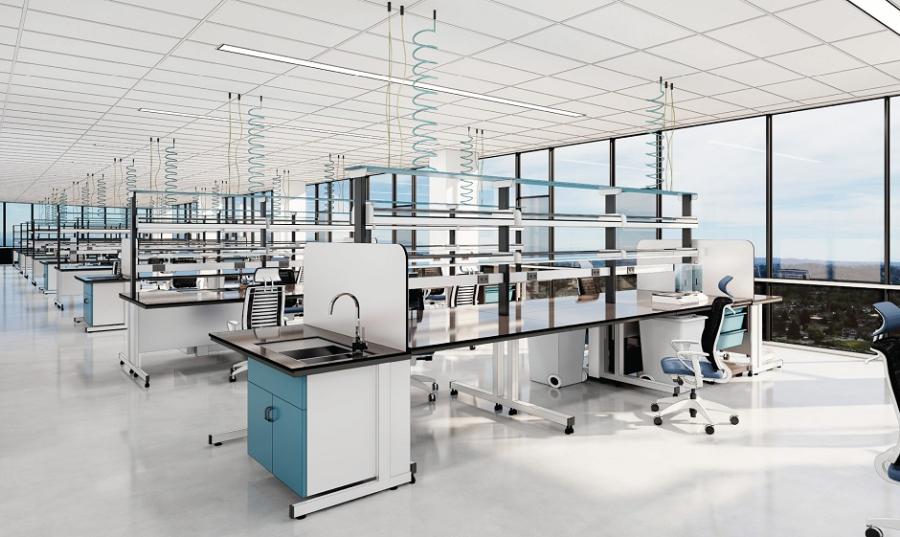 A local opportunity to grow
But because of the lack of vacancy on the East Coast, that positions Surrey to become the next major hub for wet-lab space.
Rizzotti said Surrey is very attractive city for business and growing businesses, and those outside of Canada.
"Many of these emerging R&D companies are looking to expand and Surrey is a great place to expand because there is space, there is space available, particularly if we get the right types of spaces available," she explained.
"Canada has some some favourable conditions that would attract potentially not only provincially, nationally, but internationally. I would say particularly in the US where U.S. companies would be looking to expand into the Canadian marketplace. Having access to that type of an asset could be very attractive to companies from outside of Canada."
Funding options available