A new payment model for family doctors in British Columbia is a great opportunity to build a rewarding career in Surrey – and maybe even teach the trade with the proposed new medical school at Simon Fraser University's Surrey campus.
The provincial government announced a new payment model for family doctors to help protect, support and strengthen B.C.'s health-care system and patient care.
This comes on the heels of the latest census data showing Surrey is growing fast with a record 1,500 new residents calling the City home each month.
With this growth comes great opportunities for aspiring doctors and health professionals looking for a new challenge while being rewarded for it.
The new payment model provides another option for family doctors that marks a departure from the fee-for-service model under which doctors are paid based primarily on the number of patients they see in a day.
The new model considers factors including: the time a doctor spends with a patient; the number of patients a doctor sees in a day; the number of patients a doctor supports through their office; the complexity of the issues a patient is facing; and administrative costs currently paid directly by family doctors.
The new payment model, which was co-developed by Doctors of BC, BC Family Doctors and the province, will be available to family doctors beginning in February of 2023.
Under a new three-year Physician Master Agreement, a full-time family doctor would be paid about $385,000 a year, up from the current $250,000.
With the new payment model, the province will be better able to attract new family doctors to family practice and retain existing doctors. This bodes well for Surrey, a young, vibrant, and growing city.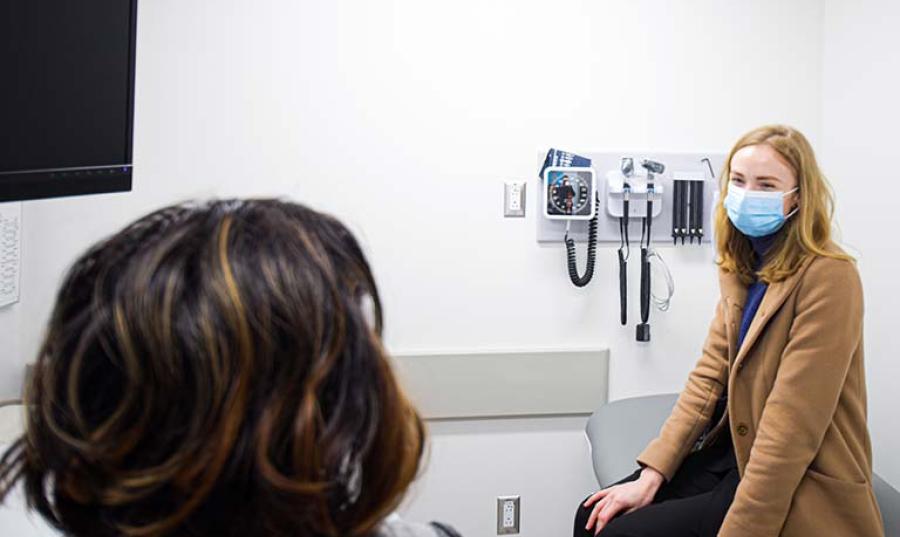 Here are the top reasons why Surrey is a good move for family doctors:
A vibrant health region: Surrey is part of the Fraser Health Authority, the largest health authority in BC and serves more than 1.9 million people in a region stretching from Burnaby to the Fraser Canyon. Surrey is also one of the fastest-growing large cities in B.C. and Canada, with a sizeable young population, boasting the province's largest school district with more than 74,000 students.
A more affordable place to live: Compared to the much of the Lower Mainland, Surrey is still a relatively affordable place to live. In Surrey, 26% of people are spending more than 30% of their household income on housing/shelter costs, compared to 30% in Metro Vancouver and 33.5% in the City of Vancouver and that's with an average total income of $116,600 for private households. Housing prices also aren't that far off from major cities such as Calgary.
Take advantage of this opportunity