In the last decade, Surrey City Centre has evolved into a hub for biotechnology and health technology.
A two-kilometre stretch of the City's downtown core has become British Columbia's go-to hub for innovation in the sector, with major universities and private-sector companies setting up shop.\
An idea is born
It was back in 2013 that a collaboration between the City of Surrey, Simon Fraser University and Fraser Health led to Innovation Boulevard, aimed at fostering an environment of innovation and to add economic and social value for these organizations and the larger community.
Within two years, Innovation Boulevard "evolved from an idea into an active node of research, innovation and technology development" that gained local, national and international recognition. And within three years, $15 million was attracted to build 17,000 sq. ft. of new research and innovation space, nine new companies located to Surrey and a first new health technology was commercialized.
Since then, City Centre has taken a life of its own with private sector entrepreneurs and academic researchers continuing to build the cluster into a global hub for health innovation.
That includes the Health and Technology District, which is located across from Surrey Memorial Hospital. With the Health and Technology District, its ecosystem is "fully integrated with leading health care professionals and home to numerous specialty clinics, seeing and estimate 2,500 patients a day."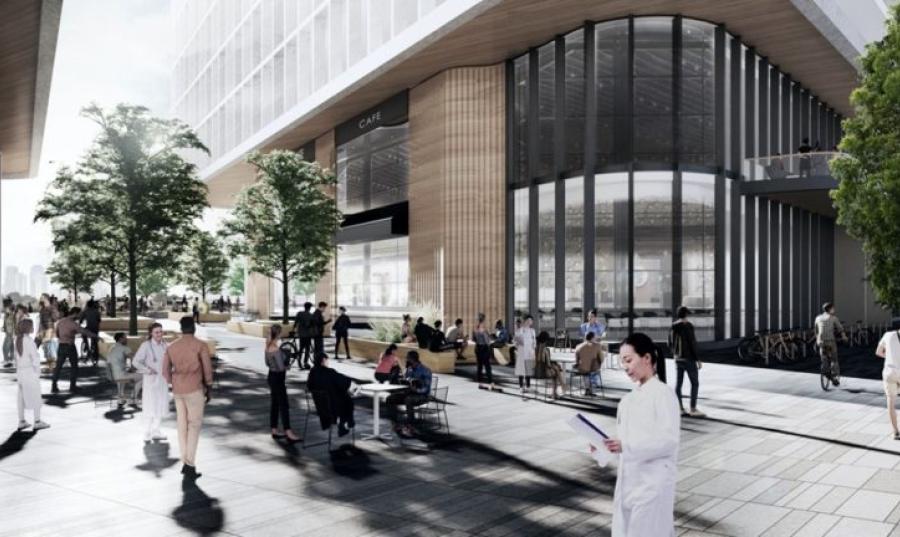 UBC making moves in Surrey
A decades-long partnership
For Simon Fraser University, it's been a 20-year partnership with the City of Surrey, bringing in $120 million in research dollars since 2002, with satellite labs throughout the City Centre area, including: the ImageTech Lab at Surrey Memorial Hospital, which is a world-class medical imaging facility that houses advanced body and brain imaging equipment to support the treatment of various health conditions; the eBrain Lab, also at Surrey Memorial, that develops cutting-edge, innovative neuro-engineering solutions to prevent and treat mental health illnesses and addiction; and WearTech Labs at City Centre 2 in the Health and Technology District, where SFU researchers and their partners across academia and industry explore and develop wearable technology to record biomedical signals and vital signs, design garments with transformative textile embedded with innovative artificial muscles, and innovate miniaturized systems that can harvest energy from the body and environment to power wearable biomedical technologies.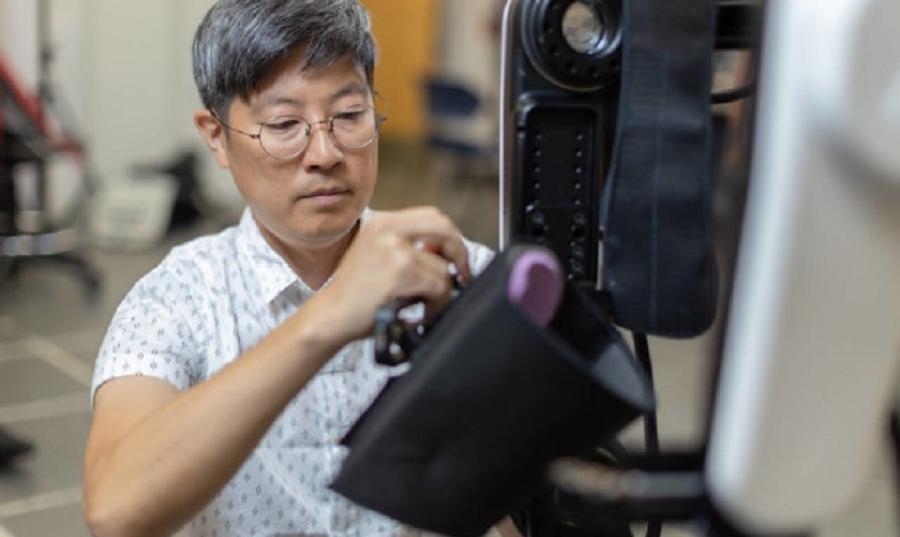 SFU labs will put Surrey on the map
WearTech Labs is an SFU Core Facility for the research and development of wearable technology and just recently received $1.8 million in funding from the federally funded Pacific Economic Development Canada (PacifiCan). 
It's expected to create dozens of new jobs and increase revenues by $25 million through the investment, with the global market projections for wearable technologies expected to reach $150 billion by 2026.
Asked if the labs will put Surrey on the map, Edward Park said, "I think that's the whole purpose."
Park is the scientific co-director of WearTech Labs, and he noted "the purpose of WearTech Labs is to assist researchers – so academia and industry – in Surrey and then in Greater Vancouver and B.C. to come to us."
He added it's to make Surrey a "central location for developing wearable technology," and a way to get companies to make the move to Surrey.
Park said WearTech Labs is divided into three labs: the Ideation Lab for design, brainstorming and collaboration about new wearable technology devices; the Prototyping Lab, which includes 3D printers and other specialized equipment for producing smart garments and other technical clothing; and the Human Performance Lab to test the devices in lab and real-life conditions, which includes an environmental chamber, a sleep chamber, a hearing chamber and a motion-capture space.
"It's all about test tracking, human-performance tracking in real time so that our lives are improved," he explained.
It doesn't hurt that Surrey is part of the province's largest health authority, Fraser Health, which covers 20 communities and serves more than 1.9 million people, with Surrey Memorial Hospital being the province's second-largest hospital and the busiest emergency department in B.C.