Surrey, BC - A Major Manufacturing Centre in Metro Vancouver
Surrey is a major manufacturing centre within Metro Vancouver. Whether you're talking about wood, furniture, computer/electrical, machinery, or food production, companies are thriving here.
Commercial & Industrial Raw Material Suppliers
Of B.C. Manufacturing Workforce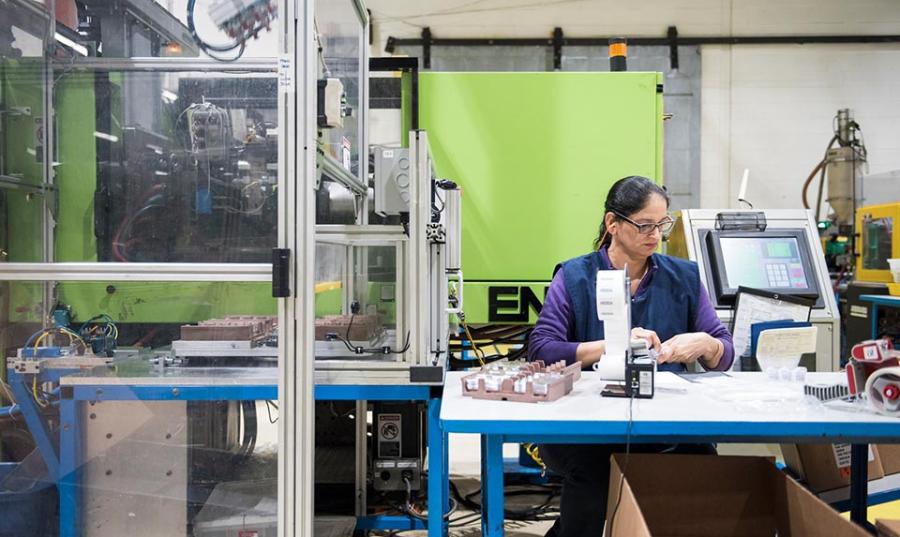 Surrey is one of Canada's most important manufacturing hubs
The manufacturing ecosystem in Surrey BC is thriving. More than 1,100 local companies manufacture everything from furniture and food, to electric motorcycles and machinery.

Surrey is home to a cluster of over 100 Industry 4.0 businesses in rapidly transforming industries, such as Artificial Intelligence, robotics and automation, and sensor technology.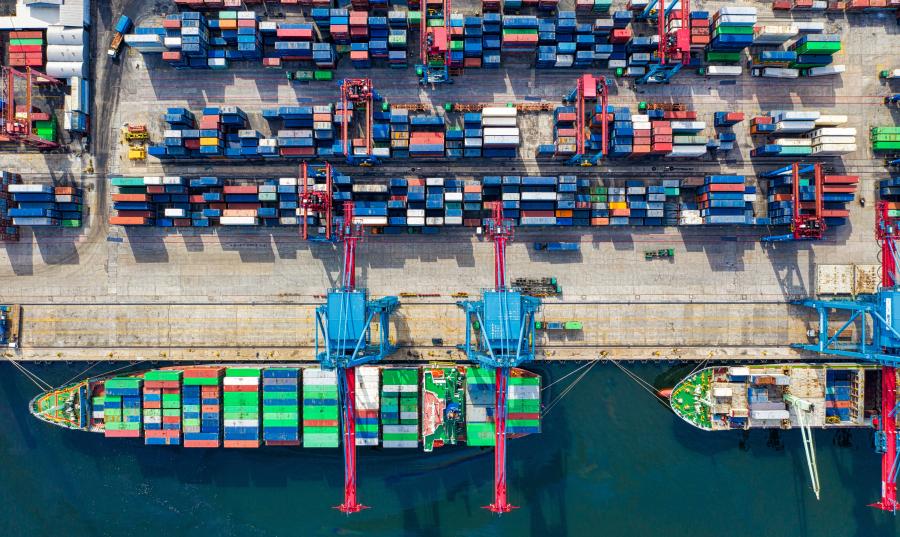 A robust local supply chain with global reach
Surrey has 8,000 commercial and industrial businesses that supply raw materials, goods, and services to both local and international manufacturing companies. These companies are crucial to not just our local supply chain, but global supply chains.
of Metro Vancouver's Industrial Land Inventory
Local Manufacturing Companies
Full-time Workers Employed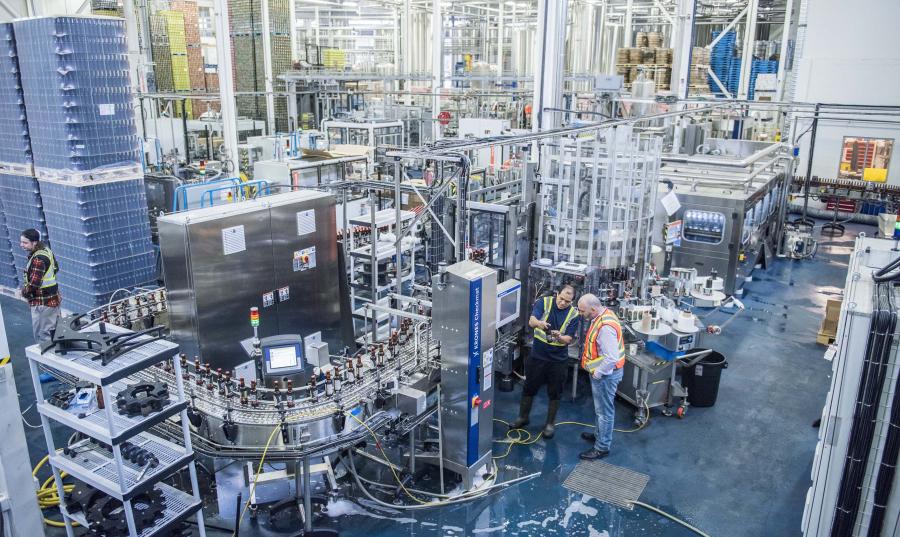 A highly-skilled workforce and a steady supply of talent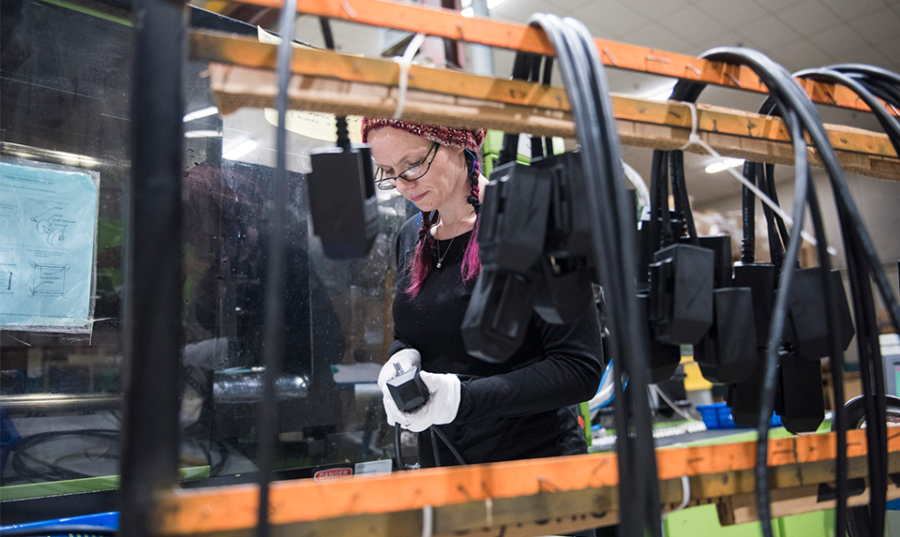 Case Study: Columbia Plastics Embraces Automation to Realize New Markets
As a long term tenant in the community, Columbia Plastics has been in operation in Cloverdale since 1981. Originally focusing on plastics for office supplies, Columbia Plastics examined market trends and noticed a demand for high end plastics for medical devices. They saw first-hand the effect automation was having on their industry and how companies relying on manual labour were now competing with cheaper labour options abroad. Columbia Plastics embraced a pilot program to explore automation opportunities, not just in office supplies, but in other high return industries, such as medical devices, agriculture, and mining.
The result?
Improved product quality.
Bigger contracts with higher quality manufacturers.
Safer working environment.
New higher skilled jobs were created.
Increased revenues.