Access In-Depth Reports and Data on Doing Business and Investing in Surrey, BC
Topics include agritech and agri-innovation, advanced manufacturing, clean technology, health technology, software and digital ICT, film and television, and tourism and hospitality.
Use the filter to find the information you need.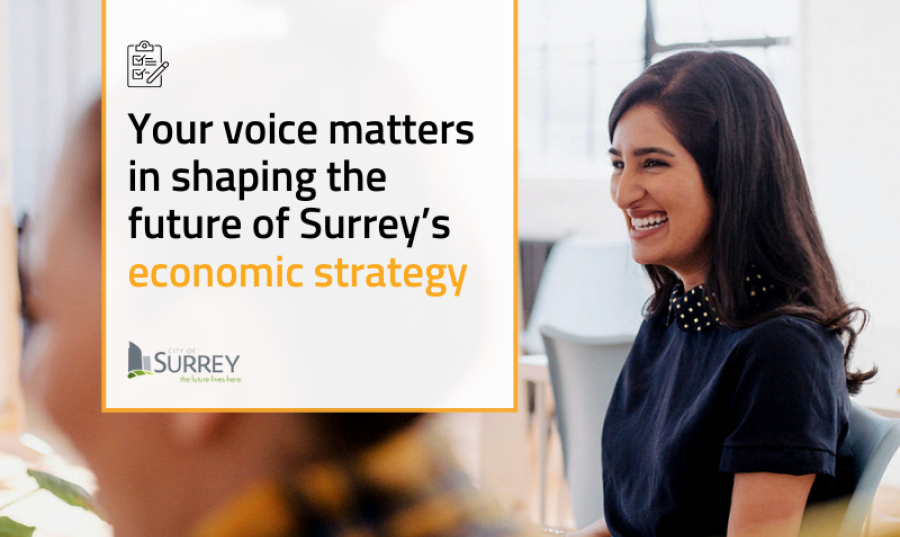 Surrey Economic Strategy Update
The City of Surrey is developing an updated economic strategy to support business growth, job creation, and prepare for strategic investments. Learn about the process and get involved in the strategy development here! 
About the Strategy Update 
The City of Surrey is currently in the process of updating its Economic Strategy. The focus on the new strategy will be focused on preparing for economic opportunities and preparing for strategic investment opportunities while creating well-paying jobs for local residents.  
This strategy update will also account for how Surrey will respond to macroeconomic trends as an aftermath of the pandemic continues to ripple through the world economy. This strategy will expand on the existing economic strategy and will include seven strategic themes: 
Investment Readiness and Attraction 
Employment Lands Optimization 
Future Economy & Innovation 
Economic Resilience & Security 
Local Business & Vibrancy 
Distinct & Competitive Communities 
Talent and Workforce 
Get Involved! 
Your feedback on our existing strategies and your ideas on our future focus areas are very important in creating a strategic path forward that is reflective of the community's needs and aspirations. 
Let us know your thoughts using the link below!