When you hear the phrase 'Canadian manufacturing,' what comes to mind?
If you thought of automotive production and heavy machinery, you're not wrong. But our second-largest manufacturing industry might surprise you.
It's food and beverage processing, which employs nearly 300,000 Canadians, produces over $100 billion dollars of goods annually, and accounts for 2% of our nation's gross domestic product (GDP).
First and foremost, Canadian food manufacturing feeds our communities. Homegrown food products make up 70% of commercially available processed food and beverage products here in Canada. But we're also a major supplier to the rest of the world; in 2019, 33% of Canadian-made foods were exported, with 86% going to the United States, China, and Japan.
As consumers grow more health-conscious and concerned with food quality, the Made in Canada brand holds major weight, not just at home, but abroad.
That's created space for opportunity, action, and innovation in this sector. Much of it is happening in Surrey, British Columbia.
Surrey is a food-processing hotspot
Food and agriculture is big business in British Columbia — in 2019, we exported $3.3 billion of these goods.
Surrey has emerged as a hotbed for much of that growth and experimentation, with over 50 food and beverage manufacturers choosing to make the municipality their home base.
With unique proximity to major population centres, above-average distribution networks, and unparalleled industrial land availability, Surrey just makes sense for food companies at every stage of their journey, from ambitious startups to industry leaders.
Bold thinking and a future-facing ethos have come to define food tech in Surrey. Today's consumers are experimenting with health-focused diets like plant-based and gluten-free, and they're willing to spend money to do so.
Surrey companies are meeting this demand — thanks in no small part to substantial public and private investment designed to support and elevate this sector.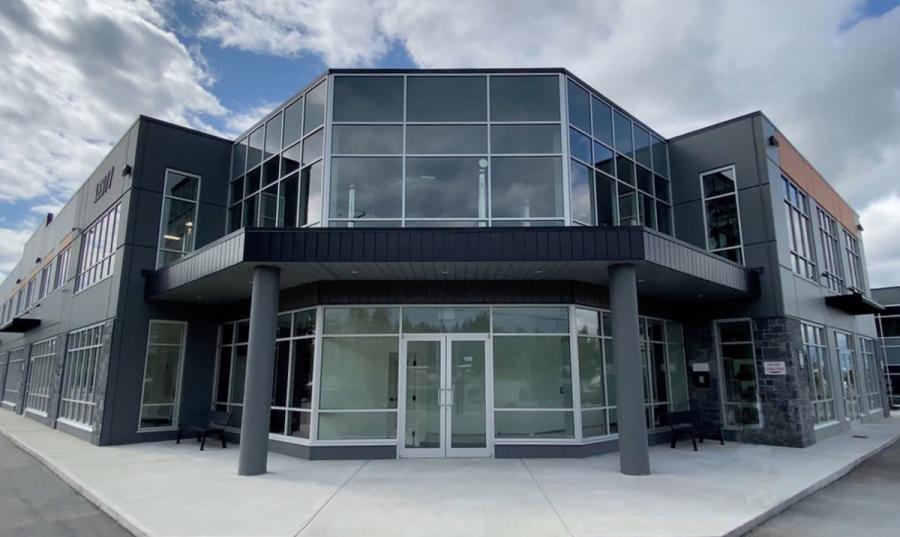 A dedicated facility for food entrepreneurs
Plenty and Grace Food Hub and Innovation Centre is a perfect example of how Surrey supports its up-and-coming food entrepreneurs. 
The 5,000-square-foot facility was built to serve both local farmers, and artisan startup producers by connecting them with the resources and equipment they need to turn ideas into reality.
Plenty and Grace is more than a manufacturing facility — it's a cooperative, collaborative community of like-minded entrepreneurs.
In addition to high-quality equipment and manufacturing space, Plenty and Grace offers business consulting, lab services and BC-grown ingredient sourcing. A newer venture is the Supply Exchange, which gets participants' products onto local grocers' and retailers shelves.
The land and resources established firms need to scale
Another boon to operating in Surrey is above-average distribution infrastructure and plenty of room to grow.
To successfully move out of the start-up phase, companies need resources to scale and expand their operations, as well as reliable distribution networks to actually get their products to market. Surrey offers both, with the highest industrial land availability in Metro Vancouver and direct access to national and international markets. To reach Canadian and US consumers, brands can leverage Surrey's rich concentration of transport and warehousing services — 60% higher than the Metro Vancouver average.
Surrey also provides a direct connection to crucial international markets. Thanks to its proximity to Canada's largest Pacific port, the municipality is part of Canada's 'Gateway to the Indo-Pacific' region. But logistics aren't the only advantage for larger, established food companies in Surrey. They can also prioritize development, by partnering with leading food science researchers at local universities like KPU and SFU.
Three food-processing companies leading the way
Surrey's food tech ecosystem is home to companies at every stage of development, from ambitious startups to major firms pursuing acquisition-driven growth. These businesses are embracing consumer interest in trending, health-focused diets, but doing it in their own unique way.
Here, we take plant-based food production as a case study, examining how three companies — Lumi Foods, Boosh Foods, and Nanak Foods — are meeting and anticipating consumer demand.
But even outside of the plant-based niche, plenty of exciting food companies are active in Surrey. Meat and seafood production is another major subsector — in fact, poultry processor Sunrise Farms is the region's largest food processing company.
Lumi Foods
This plant-based food producer is best known as the parent company of Blue Heron Creamery. This majorly buzzy vegan cheese has amassed over 15K followers on Instagram and regularly sells out of product in hours.
Now, this modern, ambitious startup has big dreams of disrupting the food market, bringing together technology, quality, and an engagement with cheesemaking tradition. Lumi aspired to launch vegan products that aren't so much 'alternatives' as thoughtfully crafted, craveable items in their own right.
Boosh Foods
This well-established industry leader is already beloved for their ready-to-eat bowls and vegan comfort foods.
Now, they're showing exceptional growth, thanks to a model focused on buying other exciting plant-based food companies like Beanfields, Saltspring Harvest, Pulse Kitchen. As the most recent presenting sponsor industry leader at PlantedExpo, the region's leading industry trade show, Boosh is showing just how far established companies can grow in the plant-based space in Surrey.
Nanak Foods
This longtime Surrey mainstay exemplifies how with a little flexibility and creative thinking, food producers of all kinds can cash in on trendy, sustainability-focused diets.
Originally known for Indian dairy products like ghee and paneer, as well as ready-to-eat Indian cuisine, Nanak has evolved into an agile, forward-thinking company with the resources to adapt and cater to up-and-coming diet trends. Recently, Nanak acquired Emerge Foods, a producer of pea protein products from veggie burgers to crabless cakes.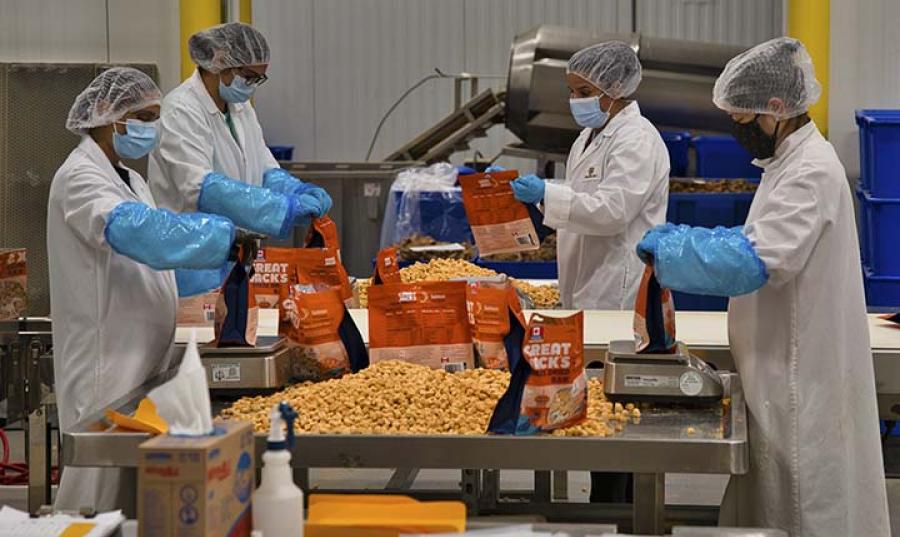 Public investment for food tech growth
Demand for healthy, high-quality food products is not going anywhere. To ensure BC can continue supplying sought-after locally made products, public- and private-sector bodies are heavily investing into Surrey's food technology ecosystem.
Provincial and federal governments have committed to investments of over $56 million into food processing through 2024, including groups like the BC Tech Association, national research organization Mitacs, and Innovation, Science, and Economic Development Canada.
As local and international interest in Canadian-made food products continues to rise, Surrey is uniquely positioned to meet it, with financial resources, critical infrastructure, and plenty of industrial room to grow.