Surrey is unique – for many reasons – but specifically because Surrey is one of, if not the only, municipal region in Canada that has an urban growth area, a plan for heavy investment in agritech innovation, as well as an active and vibrant agricultural land base that is protected within the provincially regulated Agricultural Land Reserve (ALR).
Surrey is a major hub for farms and ALR, has both processing and distribution centres, the population to feed and, with partners such as Kwantlen Polytechnic University and Simon Fraser University, it has the ability to transform the agritech sector.
In Surrey, you can literally have farm-to-table very easily. And, as a matter of fact, a lot of Surrey residents already do buy their produce at farm stands and farmers markets in Surrey as most of the city's residents live within 25 minutes of farm area.
Because of that, Surrey has an opportunity to create a more circular flow, with more localized economic activity to increase our local food security. However, while the elements to create a vibrant local food system are all there, work needs to be done to strengthen the local food supply chain so local produce and food can be more widely distributed within Surrey and also across the region.
But is there a way to bring awareness to local grocery stores to understand what's being grown here and if there's an efficient way to prolong the life of food products that are grown here to get into stores not just within the region, but also be able to ship it to other areas of the province – or nationally as well – and in a sustainable manner?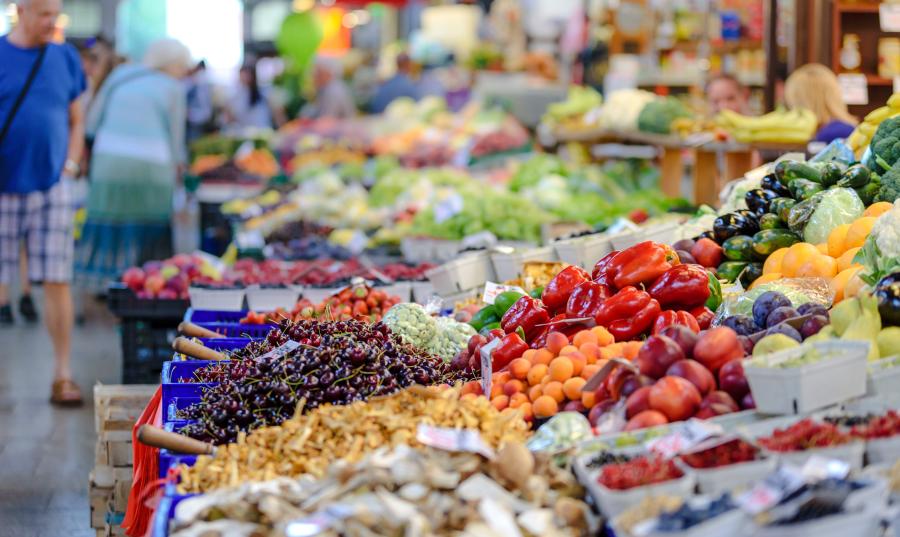 Challenges around food security are nothing new
In the early 2000s, the concept of the 100-Mile Diet was borne from a Vancouver couple who wanted to only consume food that came from within a 100-mile radius of their Vancouver apartment. The couple found several challenges along the way, but can Surrey do something similar, and with the agritech innovations in our own backyard?
The reality is that it's a much more complicated and sophisticated supply chain.
And in the last few years, we've learned how easily global food systems can be impacted with the COVID-19 pandemic, extreme weather and especially now, with the war in Ukraine. The Food and Agriculture Organization of the United Nations estimated that in addition to the 720 to 811 million people already facing chronic hunger in 2020, the war risks raising that. Canada is not immune to these challenges as we increasingly face the impact of extreme weather events such as wildfires, droughts, and floods. That means being able to secure our food security is paramount.
A four-part series
In this upcoming series, we'll be exploring how Surrey's agricultural advantage can help contribute to food security in four parts: Farms and ALR; manufacturing, processing and distribution; feeding the people; and innovation.
In part one, we'll be looking at how important it is to have farms and ALR within our municipal boundaries and how it plays into food security. As well, we'll look at the changing policies around ALR and the province's Agricultural Land Commission.
The second part will look at why it's unique that Surrey has both processing and distribution, and what role South Surrey's Campbell Heights neighbourhood is playing in that.
In the third part, we'll look at the challenges of feeding the population – most commonly is the "pinch" at the grocery stores right now. We'll also look at local eating habits and what role that plays in our population's overall health.
Finally, in part four we'll look at the innovation happening locally, from vertical farming, the new B.C. Centre for Agritech Innovation at SFU Surrey and sensor technologies in B.C.