Surrey's talent and location positions it to be a major city player for Cascadian growth

Annual conference set to take place south of the border
The Cascadia Innovation Corridor conference is this week in Blaine, Wash.
It's been six years since British Columbia and Washington state signed on to create a mega-region, stretching from Portland, Oregon through Seattle, Washington and to Vancouver, British Columbia, with Surrey being the major Canadian city closest to the border. The Cascadia Innovation Corridor (CIC) is envisioned to be a North American West Coast mega-region, creating a globally competitive, macro cross-border economy.
Championed by the Business Council of British Columbia and Challenge Seattle, the CIC is meant to "facilitate cross-border knowledge exchange, jointly advance and integrate our common infrastructure needs, support strategies that accelerate the Pacific Northwest economy, create an innovative ecosystem that attracts capital and the world's top talent, and build a network of connected people, companies, capital universities, colleges, and researchers," according the the CIC's website.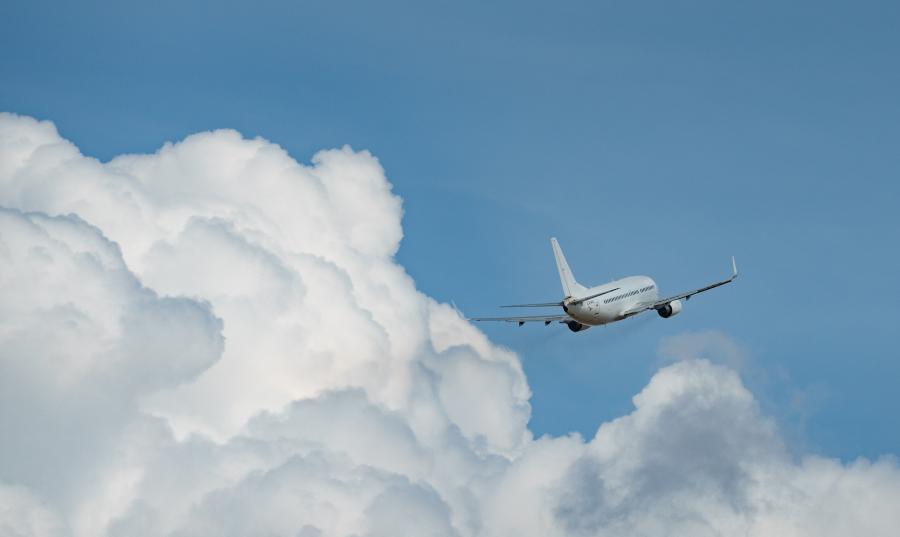 New report details plans for climate action at major airports
On Monday, CIC, along with Challenge Seattle and the Business Council of B.C., released a report for its 2050 vision: Moving to Climate Action. It notes that now is the time to partner to "address one of the greatest challenges of our time: the threat of climate change to the region and the world."
Meantime, the three largest airports along the Corridor – Vancouver International Airport, Seattle-Tacoma International Airport and Portland International Airport – will be announcing an agreement on four key climate action strategies. The shared carbon-reduction goals focus on sustainable aviation fuels, airport facilities, airfield operations and vehicle trips to and from airports by employees and travellers.
Five reasons why Surrey stands out:
Major cities across the region have already been identified as integral hubs to the development of the corridor, with potential connection points to high-speed rail. Here are the top five reasons Surrey stands out as a top Canadian Cascadia hub:
1. Surrey is Cascadia's major border city. Surrey is well-positioned as home to Metro Vancouver's only two United States land border crossings: Pacific Highway and Douglas. The Pacific Highway crossing on the U.S. side, which is the busiest land port of entry on the Canadian border in Western U.S., will be expanding to 10 lanes from six, among other upgrades that will "help strengthen supply chains, create jobs, and enhance security and trade throughout the region." It's expected to be completed in late 2025.
2. Two of the three proposed high-speed rail scenarios terminate in Surrey. The plans for the ultra-high-speed ground transportation (UHSGT) were detailed in a 2019 business case analysis and a 2020 "framework for the future" report, and in two of three scenarios, Surrey is positioned as a "hub station" area. Premier John Horgan even mentioned Surrey as the terminus station back in 2019, noting it would connect to rpaid transit SkyTrain in Surrey City Centre and "other public infrastructure to get to our airport, to get to downtown Vancouver and out to the valley."
3. Metro Vancouver's future talent hub lives in Surrey. Surrey recently welcomed the $70 million expansion of the University of British Columbia into the city, joining two other existing top B.C. universities: Simon Fraser University and Kwantlen Polytechnic University. As a rapidly growing metropolitan centre, more than $120 million dollars have been invested into the city in the direct establishment of new, leading-edge education programs. Those include the SFU Sustainable Energy Engineering program, SFU School of Mechatronic Systems Engineering's new Smart Manufacturing and Systems masters program and the UBC Physical Therapy program. There are even more programs are also on the horizon, with B.C.'s second medical school potentially opening in SFU and an expansion of land and food systems programming from UBC.
4. More than $75 million has been invested into Surrey's innovation ecosystem since 2017. These investments are keeping the city at the global forefront of technological innovation and span across industries including clean tech, health tech, agritech, and Industry 4.0. Key investments include: $17 million from the provincial government over the next five years to establish a Quantum Algorithms Institute at SFU, with the federal government providing a further $2.2 million; $10 million from the federal government for a new agritech innovation centre at SFU Surrey, with the provincial government investing a further $6.5 million over three years; and nearly $5 million for multiple health tech labs for wearables, diagnostics and imaging, such as the SFU's WearTech Labs and the ImageTech Lab.
5. Surrey is one of the top cities in the Americas for FDI. Surrey was ranked by the Financial Times' fDi Intelligence division as one of the Top 10 Mid-Sized Americas Cities of the Future. Surrey is positioned to attract more than $95 million in FDI by the end of 2022. This includes many Cascadian tech businesses who are looking to diversity and broaden their foot print into the Canadian market and leverage our skilled talent base, simple immigration processes and robust security and privacy laws for their clients.
Surrey would welcome the Cascadia Innovation to our city for a future conference.