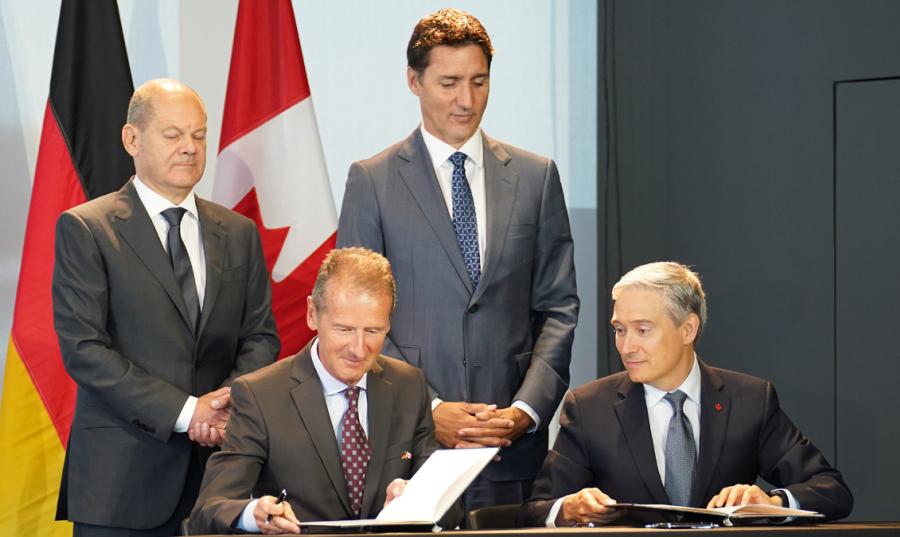 The federal government signs agreements with Mercedes-Benz, Volkswagen to help meet the growing demand for clean transportation solutions
The Mercedes-Benz agreement is focused on enhancing collaboration with Canadian companies along the electric vehicle and battery supply chains and supporting the development of a sustainable critical mineral supply chain in Canada that is based on environmental, social and governance principles.
Meantime, Volkswagen's agreement focuses on cooperation on sustainable battery manufacturing, critical mineral supply and setting up a Canadian office for PowerCo, its newly formed battery company.
German automotive companies in Surrey aren't new
It is no surprise these companies are looking to Canada in light of an increasingly volatile global supply chain impacted by the war in Ukraine, and increasing geopolitical tension between the United States and China where most rare earth minerals required for lithium-ion battery productions are produced today.
But this wouldn't be the first time these German companies have looked to Canada for clean transportation innovation.
Volkswagen looking for production sites
As mentioned in the agreement announced last week, PowerCo is responsible for all of Volkswagen's activities along the battery value chain, securing battery cell supply for Volkswagen's e-mobility push.
Volkswagen is currently looking for possible production sites, and there is no better place to consider a move than Surrey.
In fact, Mercedes-Benz was part of the Automotive Fuel Cell Co-op (AFCC) that was based in Burnaby, B.C., focusing on joint research around hydrogen fuel cells. After a decade, the AFCC was acquired by Ballard Power Systems in 2018, which is still based in Burnaby.
Local and regional clean transportation innovation has grown significantly over the past decade:
Investment in Research: B.C. has invested in growing research and training capabilities in clean energy, especially with the opening of Simon Fraser University's Sustainable Energy and Environmental Engineering programs in Surrey, B.C.
A Generation of Talent: Many alumni who worked for AFCC, and other titans in B.C.'s hydrogen industry, have either started their own ventures or integrated themselves in executive roles within the EV ecosystem. That has created a vibrant ecosystem across the Metro Vancouver region and Surrey is no exception to this trend.
Material Supply Chain Sustainability: Enersys Canada and American Manganese, who are also located in Surrey, fill in a unique part of the EV supply chain by finding alternative uses for end-of -life batteries.
University Technology Commercialization: Moment Energy, which transforms end-of-life EV battery systems into stationary battery systems, was also born out of a student project from SFU Surrey's mechatronics program and has now caught the attention of the likes of Toyota and other major car manufacturers.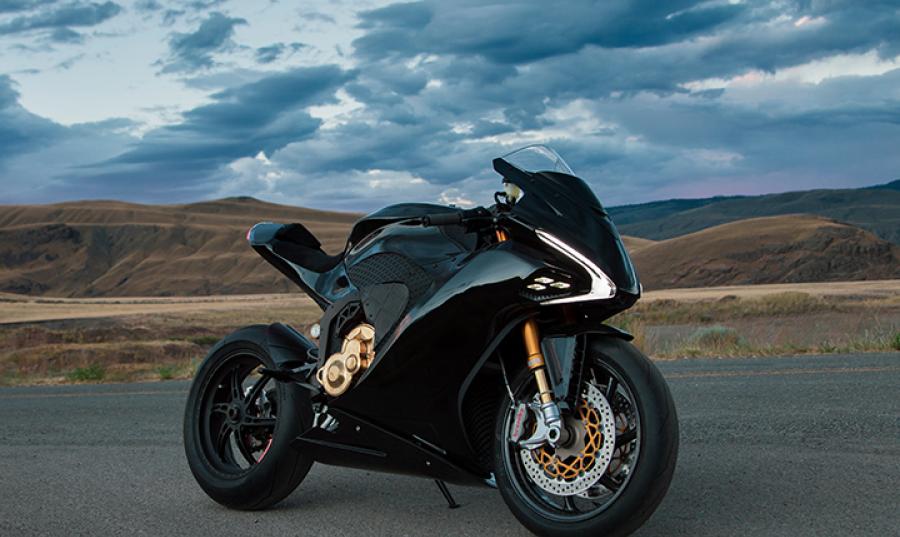 Manufacturing Innovation in Surrey: With the rapid adoption of EV technologies, a growing number of companies have already been looking to locate in Surrey, with Damon Motors opening their 110,000-sq.-ft. manufacturing and assembly facility in the Bridgeview neighbourhood in North Surrey. This facility, slated to open in October 2022, will not only be assembling electric motorcycles but the manufacturing of the lithium-ion battery stacks that will be equipped on their bikes.
Backed by Global Corporations: Companies such as Genesis Advanced Technology, the parent company of Genesis Robotics, which is affiliated with U.S.-based Koch Industries, located their HQ to the central region of Surrey and is developing cutting-edge actuator and valve technologies that are critical to modern electric vehicles.