When it comes to food security, having a local availability of land for farming and agriculture is critically important.
In British Columbia, the Provincial Agricultural Land Commission is the administrative tribunal that adjudicates applications in the Agricultural Land Reserve, while prioritizing and protecting the ALR land base and its use for agriculture.
In the ALC's annual report for 2021-2022, chair Jennifer Dyson noted the effect of the extreme weather as a challenging one for B.C. agriculture.
"A grim warning of how fragile we are, and lessons must be learned from what we've just experienced," reads Dyson's message. "Ultimately, all of BC agriculture has been impacted by supply chains and continued escalating costs. We are reminded of how important and diverse agriculture is to this province, and when disaster strikes, we understand why local, or domestic production is so important."
Dyson added that less than 5% of the province's total land base is designated ALR.
That's a different story in Surrey.
Agriculture has always been a key component of Surrey's economy and community life, with more than one-third designated as for agriculture in the Official Community Plan and most falling within the Provincial Agriculture Land Reserve.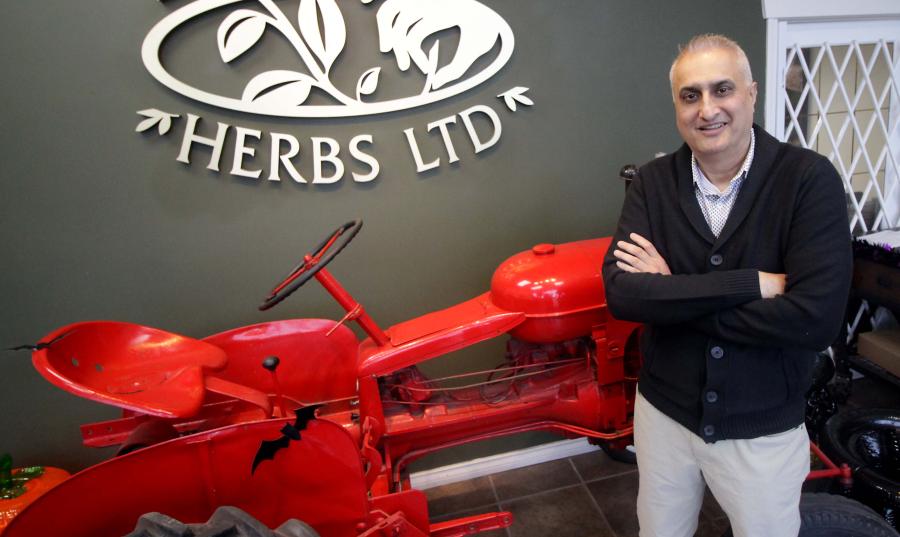 Surrey farmers excel despite smaller land availability
"We looked at a more niche market and began to pivot from traditional crops to more unique-based operations," explained Ron Brar. He noted that while Surrey's land is so fertile, it doesn't necessarily have the same abundance of land as elsewhere in the country.
While a good chunk of Surrey's land mass is designated for agriculture, it doesn't have the overall land availability like other places across Canada, and beyond in North America.
"But the farmers here do an incredible job of growing more in smaller spaces."
So in a booming, bustling and growing city like Surrey, how does this active and vibrant farm community play into local, regional and national food security?
Food security will come to the forefront in Surrey
Food security, meaning having reliable access to a sufficient quantity of affordable, nutritious food, has come to the forefront in the last few years. With the COVID-19 pandemic, extreme weather such as the heat dome, atmospheric rivers and floods, and the war in Ukraine, the need to become food secure has grown.
And this is where Surrey could have even more of an advantage over other places.
"Having a city, such as Surrey, with viable, solid (agriculture) and the ability to feed its population, I think it's going to be critical in the next 10 years," explained Brar. However, he noted with any major catastrophe, "we would have a very difficult time feeding our population, currently."
"It's not just Surrey. I think it's every municipality, every city across the country. There's different levels of food security and the only reason some of them have more food security is because they have a greater ag program, so they're able to rely on those resources locally just because they're ag programs are very robust," he explained.
But, he believes Surrey could be a leader in this country and be able to self-sustain in the event of a major global or domestic event.
And the City is taking those steps.
Earlier this year, City of Surrey staff began assessing all of Surrey's agricultural land with preservation in mind for future food security purposes. A 220-acre piece of farmland is also being looked at for inclusion as agricultural land as part of the Official Community Plan review that's set to take place in 2023.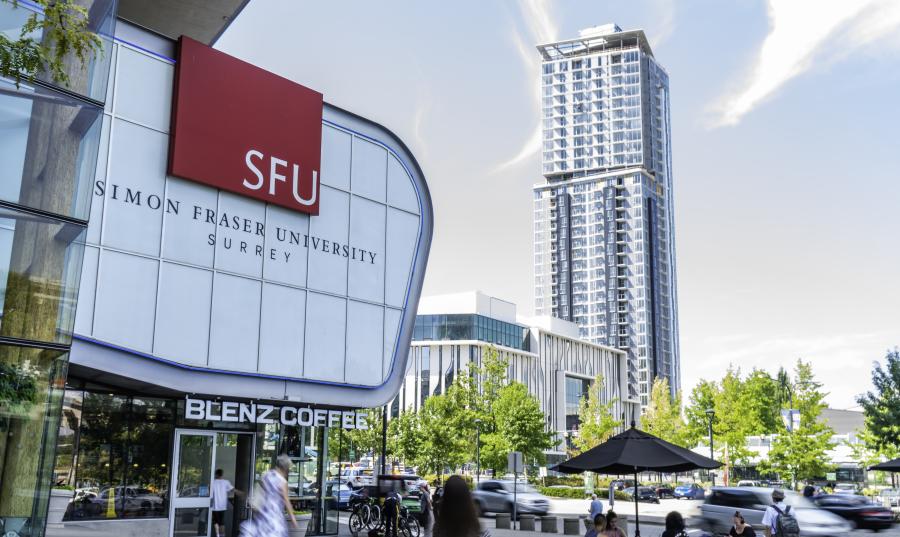 Innovation will bring farming and ALR to the next level
Located at Simon Fraser University's Surrey campus is the B.C. Centre for Agritech Innovation that connects small- and medium-sized enterprises in the agritech sector with academic researchers, government and industry partners to develop technology solutions that build resilient supply chains and generate global solutions for food security and climate change.
To date, the centre has received a combined $16.5 million in funding from the federal and provincial governments to create more than 300 jobs and train 1,250 skilled workers by 2027.
Brar noted there is a lot of cutting-edge technology coming out that is starting to make its way into Surrey.
"Being able to have that ability to launch those new programs is going to benefit both food security, but also create an incredible amount of jobs in the ag sector," explained Brar. "It's like bringing both the chicken and the egg to the table together, as opposed to one and then hopefully the other does show up."
He added Evergreen has expanded into selling herb pastes.
"These are kind of branches, going both horizontally and vertically, integrating our farming operations, so we have a secondary manufacturing ability of our fresh produce," he noted. "I think that trend is growing and I think farmers are becoming more resourceful and using different technologies to integrate their farms to be the next level and literally going from farm to fork and kind of taking care of all the steps in between."
Modernizing ALR policy and fostering a generation of tech-minded agri-talent
Earlier this year, the province made an improvement to the ALR Use Regulation to allow for more intensive farming, known as vertical farming, where crops are grown in vertically stacked layers, maximizing space and reducing energy costs and greenhouse gas emissions. While vertical farming can be placed anywhere, this opens the door to additional opportunities on ALR land for farmers and farm businesses to produce more food for British Columbians.
The ALC has also deemed farm product processing as activities designated as farm use, provided at least 50% of the farm product is produced – either grown or raised – on the farm on which the storing, packing, preparing and/or processing of farm products or related activity takes place or on the farms of a (cooperative) association to which the owner of the farm belongs.
Kevin Meier, of Surrey-based Argus Controls, said innovative agritech solutions are producing yields far beyond what can be done on the field, noting that one client is producing a million head of lettuce every other week on a 12-acre site.
"You cannot get that type of yield on the field."
Meantime, the province is taking steps for more British Columbians to enjoy more locally produced food, while farmers will have new opportunities to grow thanks to new regulatory supports from the B.C. government.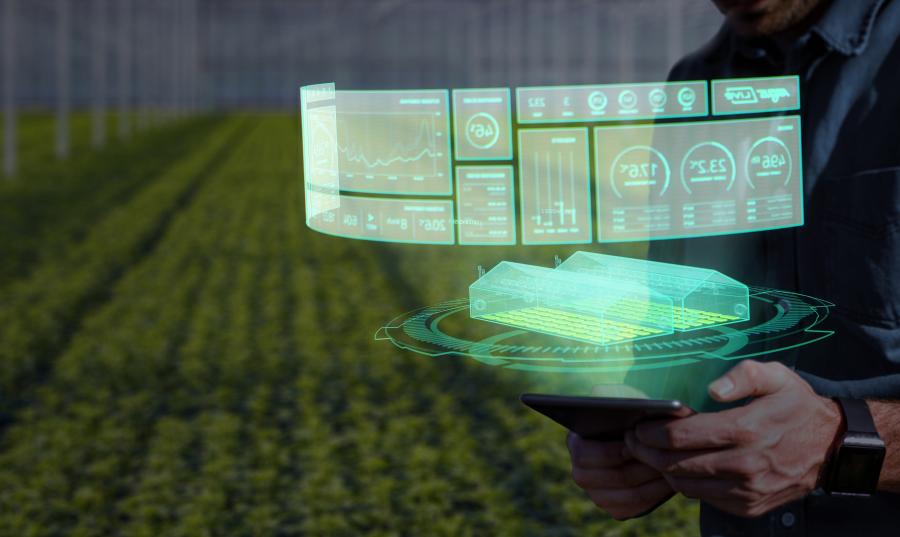 Argus Controls provides plant-centric control and automation systems for the world's most demanding commercial horticulture, bioscience and specialty crop applications, and Meier thinks the industry is moving to more automation inside facilities.
While Argus isn't necessarily the data scientists, it has access to 3,000 sites for growing and access to the data, with Meier adding it gives Argus the ability to pull data and help understand analytics.
"We're seeing new growers come in, especially in vertical farming and cannabis, where it's people who are more technologists than they are growers and they see an opportunity to leverage technology in that space," Meier noted.
"Their approach to solving problems is very different, and so they're looking to companies like Argus and others to say, 'Well, how do we grow 'X' crop?' or 'How should we grow?' and so that's where data and analytics and that new generation of grower really come to the forefront is new ways to do it, really training that next generation of grower, and really enabling them."