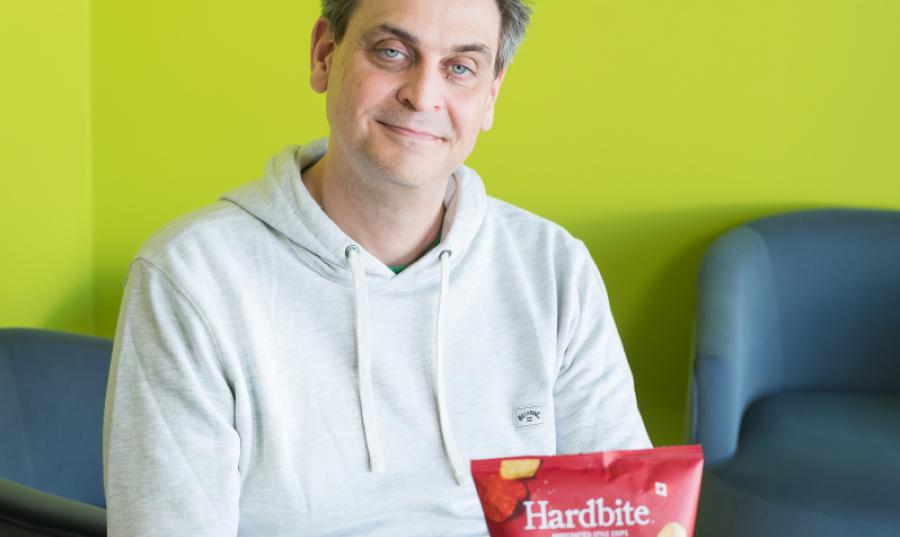 For Kirk Homenick, basing Hardbite Chips in South Surrey's Campbell Heights neighbourhood is a no-brainer.
"It's extremely advantageous because it is close to a source of different raw materials and inputs on our product," explains Homenick, the president of Naturally Homegrown Foods Ltd, which is the parent company of the Hardbite brand.
"The reason being, Vancouver is just getting to the point where property values have just escalated so much, property values and lease rates, and a lot of production and the light-industrial zoned properties are getting pushed out for condos and more residential development."
He adds Surrey is like the epicentre of Metro Vancouver and the Lower Mainland, with the ability to go from one part of the region to another fairly easily.
Hardbite Chips has been located in Surrey for five years after moving to Cloverdale from Maple Ridge, but the team only moved into its new Campbell Heights location earlier this year.
A blank slate for expanding companies
Campbell Heights is a large employment land area in southeast Surrey, and it provides employment opportunities for a growing workforce through the designation of business park and industrial uses.
Previously, Newton used to be the hub for food processors where companies were able to start out and build out their book of business. One major company still located in Newton is Sunrise Farms.
Sunrise Farms started out in 1983 with one small processing facility in Surrey, but has now grown to serve a broad range of customers both domestically and internationally.
In recent years, though, more companies have been making the move to Campbell Heights. It's a blank slate where they can envision the next 10, 20, 30 years and beyond. It's also one of the few places left in Metro Vancouver that has the space for growth and expansion, is still relatively affordable and has geographic advantages.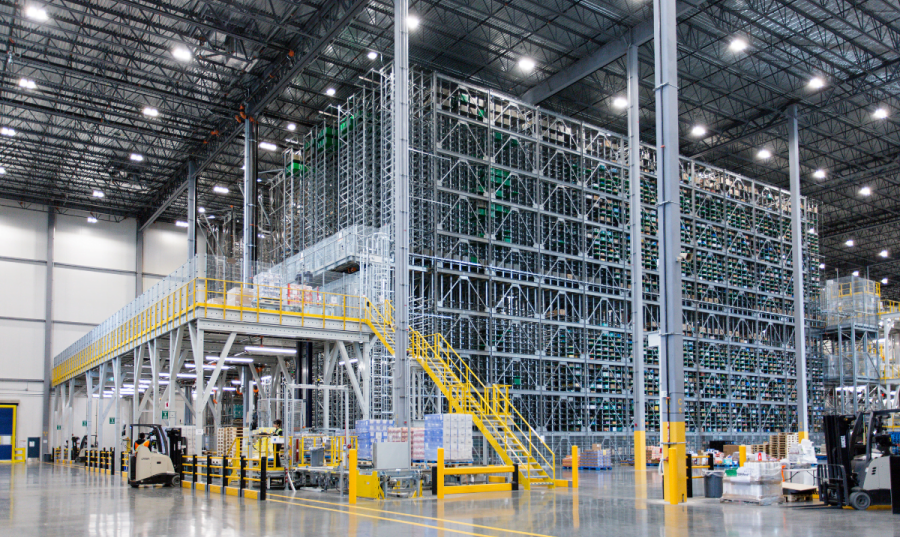 The state-of-the-art Sobeys Distribution Centre is 530,000 sq. ft. and was built to allow for the consolidation of Sobeys' distribution chain, which was previously spread across Metro Vancouver. The facility helps to optimize their delivery model and dramatically increase efficiency.
The Loblaw Warehouse comes in at 410,000 sq. ft. and was commission by Loblaw Companies Ltd. to meet the needs of a growing region. The perishable distribution centre was designed with complex systems and multi-temperature requirements.
A strong distribution network for food processors
Surrey is unique – for many reasons – but specifically because Surrey is one of, if not, the only municipal region in Canada that has an urban growth area, a plan for heavy investment in agritech innovation, a hub for food processing, manufacturing and distribution, as well as an active and vibrant agricultural land base that is protected within the provincially regulated Agricultural Land Reserve (ALR).
Home to more than 50 food and beverage manufacturers, Surrey has a strong distribution network that food processors can leverage to get their products to market faster. Surrey's concentration of transportation and warehousing employment and business is also 60% higher than the Metro Vancouver average.
It also helps that Surrey's central location in the region puts operators in direct access to large population centres, skilled manufacturing labour and the core crop growth areas of Abbotsford, Langley and Chilliwack – not to mention Surrey's own thriving farming and ALR sector.
This combination allows local manufacturers to competitively produce food and beverage products with a made-in-Canada brand that can command premium prices in many international markets.
But how does this sector play into food security, locally, and beyond?
It starts with the farmer, and then processing comes into play
When it comes to food security, Dave Eto says it "starts with the farmer and good irrigation and land that we need to protect and then it goes to conversion of that raw material into something that is transportable and usable at people's homes."
That's where the processing sector comes into play, notes Eto, who has decades of experience working with food manufacturers and aligned industries.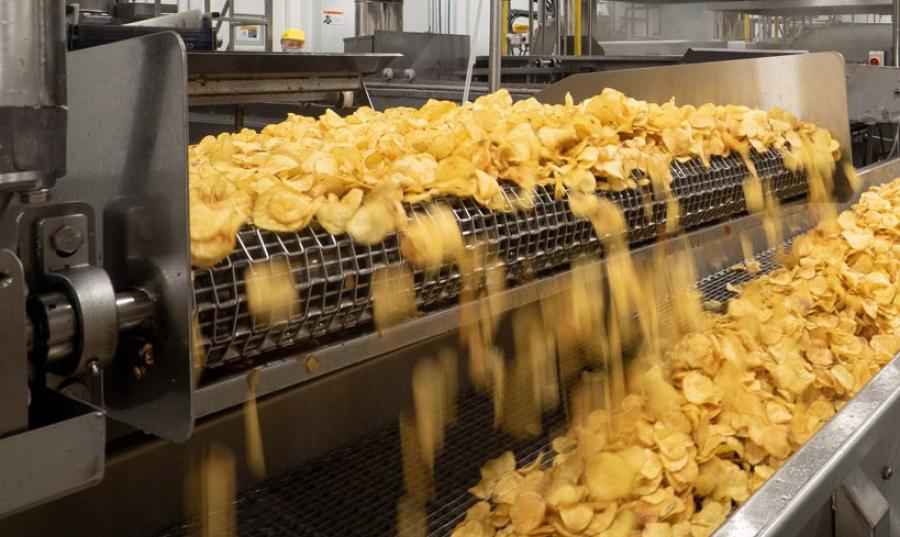 In B.C., we have more than 200 agriculture commodities and 100 seafood species that are harvested, which Eto says is more than any other Canadian province and also speaks to the province's diversity in the food and beverage sector. 
In 2019, provincial exports in agriculture and food and beverage were valued at $3.3 billion and reached 145 international markets.
"It's a huge economic engine", says Eto. "Then you tie into that distribution system, and to retail and food service operators … If you don't have robustness at every one of those stages, the food security chain is broken," he explains. "Because if you don't have people who desire BC-made products … who will produce it? Because there's no income then for them. People don't want it. It's a supply-and-demand issue."
Relationship building with a private sector
A lot of it is relationship building, including in times of food system and supply chain disruptions,says Martha Anslow, the director of Feed BC, which is part of the provincial Ministry of Agriculture and Food, "Because the food and beverage processing sector is a private sector, it's a lot of relationships and maintaining close connections so that when there are challenging times we can work together to find ways to get food to a community, for example, when there's been a flood and the roads are closed."
Working in partnership across the public and private sectors is at the core of the Ministry of Agriculture and Food-led Feed BC program, which works with government, public institutions, supply chain stakeholders, and B.C. producers and processors to increase the proportion of public sector food spending on B.C. food and beverage products. It's been successful because of relationship-building around economic development and food system resilience, and Anslow says the Ministry of Agriculture and Food isn't the only ministry focused on the processing sector, noting, "The way that we basically define it, food and beverage processing is the number-one manufacturing industry in British Columbia and people often don't realize that," she says. "But it's in every single community of the province."
"What we believe, in terms of strengthening the food system, is supporting the growers but also supporting the processors because you can complete this important circle and connection between getting even more B.C. inputs into B.C.-processed food," explains Anslow.
Innovation and ways to improve the sector
But the Ministry also does capacity studies to look at potential gaps in the food-processing sectors.
Linda Dun is the senior manager of food and beverage processing at the branch. She says her team is currently looking at completing different food and beverage sector capacity studies. For example, a seafood capacity study is underway to see what the sector needs, what's going on from an industry perspective, how processors remain competitive, and research work with consultants to figure out how to provide supports to the industry to continue to grow and compete in local and global economies.
"So, things like that ... where we want to get a pulse from what's happening in the industry and then be able to take on some actionable items that will help support the industry in the long run," Dun notes.
It's also about looking at innovation in the sector.
Homenick and Hardbite are exhibiting such innovation by taking the organic waste from the plant and turning it into a closed-loop system.
"We're utilizing this either as feed or biofuels," he notes. While a future goal would be getting to a point where Hardbite is trapping some of the heat off the fryers and using it in a more sustainable way. "If you get into Europe, greenhouses are planted close to industrial area and there's a very nice closed-loop system. Unfortunately, we're not there yet but that's something I think we aspire to in the years to come."