Over the years, American companies have continuously come to Surrey to expand their footprint in Canada. In fact, Canada is often the first stop for many Washington State-based tech firms looking to establish a foothold in B.C.
That's why last week, Invest Surrey joined Global Affairs Canada in promoting Surrey and other Canadian municipalities from coast to coast in New York, Boston and Chicago.
It makes sense, with the same language, cultural similarities and with direct flights to most major American cities within 40 minutes of Surrey. The US is also Canada's largest international trading partner by a long shot.
Canada is an attractive investment destination for several reasons: the ease of doing business, mobility of talent, a commitment to innovation and stable and predictable governance.
More recently, the stronger US dollar has also made Canadian assets a good long-term bet. Surrey, located on the U.S. border with the majority of BC's manufacturing sector, has always been a highly sought-after place for companies to invest.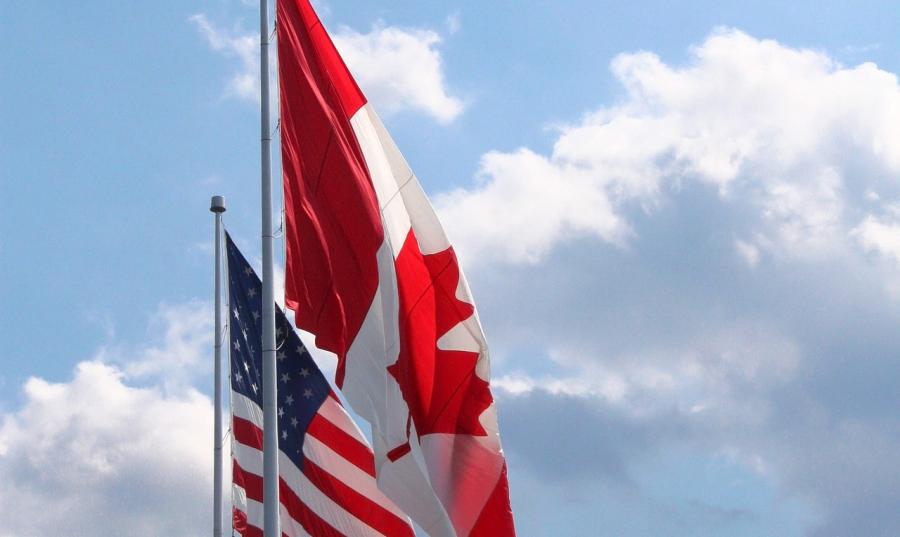 Canada-United States-Mexico Agreement
Due to the traditional strength of the US dollar, American companies can save up to 35% on a comparable acquisition in Canada, which extends to savings in salary costs. That, in turn, allows for U.S. companies to extract more value while investing in Canada.
The Canada-United States-Mexico Agreement created the largest free-trade region in the world, generating economic growth and helping to raise the standard of living for people of all three member countries. With the agreement, having a satellite presence in Surrey is no different than places elsewhere in the United States.
Surrey is also strategically located, with access to three international airports, two Canada-U.S. land border crossings, rapid transit, the proposed terminus for the Cascadia high-speed rail, and is also the gateway to the Indo-Pacific.
Immigration made easy
These American companies are also bringing in a lot of globally minded talent. Canada has a progressive immigration system that welcomes newcomers through a range of temporary work permits and permanent resident programs.
In the United States, the H-1B visa allows foreign workers in specialty occupations to go to the U.S., but because those workers are typically young and highly skilled, they are well suited for success in Canada's immigration system. The H-1B visa has been instrumental in helping companies – notably in Silicon Valley and in the medical sector – to hire talent that might be in short supply locally.
Just prior to COVID-19, Surrey was a top destination for Seattle-based tech companies looking to protect talent at risk of being deported back to their home country while taking advantage of Canada's Global Skills Strategy (GSS) that was introduced for employers to attract top talent to work for their companies in a fast and predictable process. Some of these companies have since decided to take root and expand in Surrey.
Why companies come to Surrey
In Surrey, American companies investing in Canadian ones comes down to our local companies having a book of business and a long track record of being profitable. It comes down to smart investing.
Surrey companies are known for their talent and technical know-how, especially as the city is home to three leading universities: University of British Columbia, Simon Fraser University and Kwantlen Polytechnic University.
Some of these investments over the years include:
Genesis Advanced Technology: Back in 2018, Surrey-based Genesis Advanced Technology and Koch Industries closed a strategic and controlling investment into Genesis's subsidiary, Genesis Robotics and Motion Technologies. Through the partnership, Genesis Robotics would commercialize innovative electric motor and actuation technologies, including the LiveDrive actuator that would advance robotics designs and platforms, with Genesis Robots able to benefit from U.S.-based Koch's global reach in marketing and commercialization. Genesis Advanced Technology was founded in 2009, aiming to disrupt a broad range of sectors including oil and gas, clean energy, medical devices and robotics.
EaglePicher Technologies' Medical Power: Earlier this year, Resonetics invested in Surrey-based EaglePicher Technologies' Medical Power business, which is a leading manufacturer of implantable batteries for critical medical devices. EaglePicher has been designing and manufacturing batteries for medical devices for more than 25 years and produced one of the first lithium-ion cells for an implantable medical device. Resonetics has more than 1,900 employees that operate out of 14 sites located in key medical technology markets, with Surrey being one of those major markets in B.C.
Singer Valve: Surrey-BASED Singer Valve became a part of Georgia-based company Mueller Water Products in 2017. The local company, which designs and manufactures automatic control valves for the global water industry, was founded in 1957 and headquartered in Surrey with manufacturing operations in Surrey, as well as Charlotte, North Carolina and Taicang, China. Since then, Surrey has remained the location for the Canadian head office. With Mueller's extensive North American distribution network, whose valves or hydrants are specified in the 100 largest metropolitan areas in the United States, was a key part of the growth strategy for Singer Valve.

When these U.S.-based companies are purchasing these local companies, they're reinforcing the Canadian company and acknowledging that they see the value in them.

One of the pros of investing in an already established business is market knowledge. A BDC blog post noted that investing in or buying a business may be a good strategy to expand into a new industry or geographic location where local contacts and knowledge is lacking.

Many of the Surrey companies seeing investment from American companies have a focus on manufacturing, so they have an established supply chain, they understand who their customers are and they have a lot of existing customer relationships, not just within Canada but across North America.
FDI in Surrey and beyond
And when an American company buys out a Canadian one, it's injecting foreign direct investment into the economy. A 2022 report from the Consider Canada City Alliance – of which Surrey is a member – notes that despite the challenges of the pandemic, the country's major cities fared quite well in the area of FDI in 2021.
Surrey is even on track to attract more than $95 million in FDI by the end of 2022.
While the U.S. contributes to the most FDI in Canada ($500.7 billion in 2021 for 46.3% of FDI holders in Canada), it's followed by European investors at 35.9%. The stock of FDI in Canada hit $1,082. 5 billion in 2021, up $77.9 billion.
In light of an increasingly volatile global geopolitical landscape, stay tuned for more insights on case studies and strategies other global firms are deploying to de-risk their global operations here in Surrey.
Learn more about your options in Surrey