A food scientist by trade, Dr. Rickey Yada is the dean and professor of the University of British Columbia's Faculty of Land and Food Systems.
For Yada, the notion that everything, from what you grow to what you need, affects everything from your cognitive behaviour to housing status is something that has been ingrained in him for years.
Then the COVID-19 pandemic hit, affecting the supply chain.
Then there were extreme weather events, affecting the supply chain and food systems.
In the last two years, food security has really become top of mind for many people, industries and government branches, between the COVID-19 pandemic, extreme weather events and supply chain issues.
Food security, global borders and emergency management
For Martha Anslow, emergency management really put food security front and centre.
"Like all the things that happened during COVID and during the floods … our sector has been really impacted significantly," explains Anslow, the director of Feed BC, which is part of the provincial Ministry of Agriculture and Food. 
"Supply chain shutdowns meant that some businesses didn't survive or they had to pivot a lot or they had to try and sustain themselves through a very, very difficult time. And they're competing in a world market too."
When it comes to emergency management, Anslow says the Ministry plays a critical role in providing governments' line of sight on what food there may be in B.C., especially where they have inputs into the sector or connection.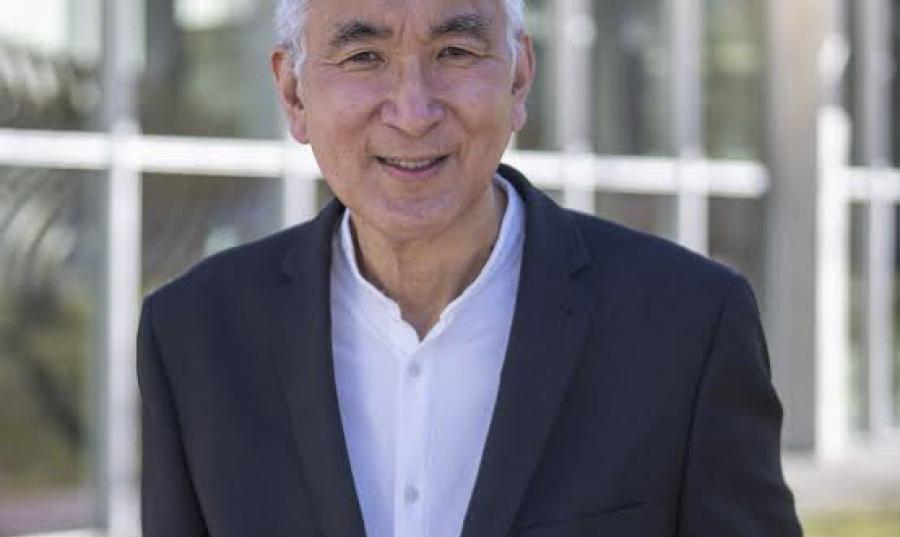 The global food supply is something that has grown since Yada was a child growing up in Vancouver, noting the most exotic commodity he remembers having as a kid were kiwi fruits. Now those are commonplace.
"That global food supply has really become part of our everyday life," he explains. "But what I've said is with the next pandemic or next challenge, whatever that may be, and global borders close, the global food supply that we have become used to may not be as expansive. We're going to have to rely on food that we grow in our backyard."
Surrey and the Fraser Valley are prime agricultural lands
But there's no better place to show what's grown in B.C. than in Surrey and beyond in the Fraser Valley, Yada says.
"With regards to food security and food sustainability, that whole area around Surrey, Abbotsford, Agassiz is probably iconic in exemplifying what we grow and what we could actually consume for a long period of time, if borders do close."
The Lower Mainland-Southwest region produces the majority of B.C.'s dairy products, berries, vegetables, poultry, eggs, pork, mushrooms, floriculture and nursery products. In Surrey, hundreds of farms produce everything from dairy products, poultry, berries and grapes, as well as a range of field-grown and greenhouse vegetables.
Agriculture has always been a key component of Surrey's economy and community life, with more than one-third designated for agriculture in the Official Community Plan and most falling within the provincial Agriculture Land Reserve. That's compared to the rest of the province where less than 5% of B.C.'s total land base is designated ALR.
"Surrey is one of those places that is trying to protect as much land as possible and, you know, in order to feed a population, we'll have to have a source of food and part of that equation is having enough land or facilities to grow," Yada says.
"It would be kind of a tough scenario if you have this large population and go 'Oh, how are you going to feed them?' and we're going to have to rely on our own backyard. Well, if you don't have a backyard, I guess that the question is moot."
Earlier this year, City staff began assessing all of Surrey's agricultural land with preservation in mind for future food security purposes. A 220-acre piece of farmland is also being looked at for inclusion as agricultural land as part of the Official Community Plan review that's set to take place in 2023.
Surrey's population is expected to hit 603,970 by Dec. 31, 2022.
Seeds of Change Surrey, which partnered with the City of Surrey in the early days on the pandemic, notes that more than 7% of Surrey residents report that they sometimes, or often, do not have enough food to eat and nearly 80% are not getting the recommended servings of fruit and vegetables each day.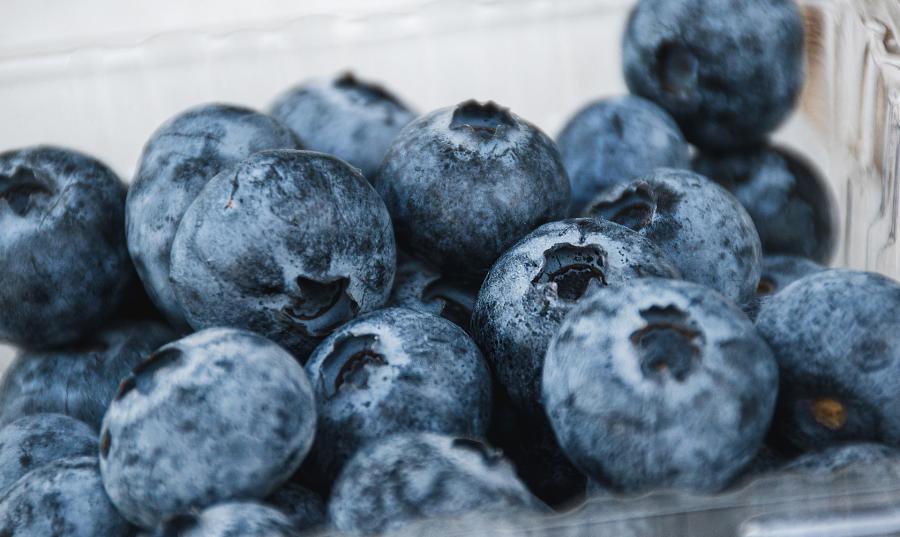 The fresh-versus-frozen argument
But Yada says there still seems to be a disconnect over the nutritional value of fresh foods compared to frozen or canned foods.
"We've come a long way in processing knowledge technology in that we harvest the commodities at the prime of their quality and we preserve them. You know whether that be through canning them, different technologies, and we maintain that nutrient quality as best we can."
As part of a university study, Yada said they looked at fresh products compared to canned products and "the notion of canned products being very low in nutritive quality as compared to fresh was a fallacy."
Some of those fresh commodities were grown in other parts of North America, and during transportation they had lost a lot of their nutritive value.
"In fact, the canned products, which were harvested at the height of their nutritive quality, were actually superior to their fresh product."
Dave Eto, who has decades of experience working with food manufacturers and aligned industries, notes B.C. has a pretty decent frozen food market, but a lot of that has lost favour with consumers because they might rather have a fresh product.
But you don't need to use fresh products for everything.
"Why do we sell such high-quality vegetables, you know, visually high quality in a retail store when people just use it for juicing," notes Eto. "Why not have another section where you sell the carrots with a couple of extra fingers or you know the nubbly potatoes or the apples that have some scarring?"
Innovation can help make communities more food secure
Beyond the fresh versus frozen argument, Yada notes innovation in the agrifood and agritech sectors can also help with food security.
"If we talk about innovation, right, there's a lot of work that's going on in how can you maximize greenhouse production or now vertical farms, you know, basically apartment blocks that grow food."
And lot of that innovation is happening in Surrey.
The City is now home to Simon Fraser University's B.C. Centre for Agritech Innovation. Opened in September, the centre has received $16.5 million in federal and provincial funding to date.
It's meant to connect small- and medium-sized enterprises (SMEs) in the agritech sector with researchers, government and industry partners to develop technology solutions that build resilient supply chains and generate global solutions for food security and climate change.
It's all about maximizing efficiencies, notes Yada.
Food systems, he says, are a continuum.
"If we're efficient at the start of the system, hopefully that efficiency translates down the line right to the consumer. And so, at the end of the day, we have the consumer that is consuming a highly nutritious product at an affordable cost," he explains.
"What we're trying to do along the whole food system is trying to maximize efficiencies, and so you know, whether that be efficiencies of labour, efficiencies of processing, efficiencies of how we display things at a retail level."