Simon Fraser University held its grand opening of the SFU Innovation Plaza in Surrey this week.
Located at SFU Surrey, in the northeast side of Central City Mall, the Innovation Plaza is home to the Quantum Algorithms Institute and the B.C. Centre for Agritech Innovation. SFU's Coast Capital Venture Connection and an office of the National Research Council Industrial Research Assistance Program will also be sharing the space.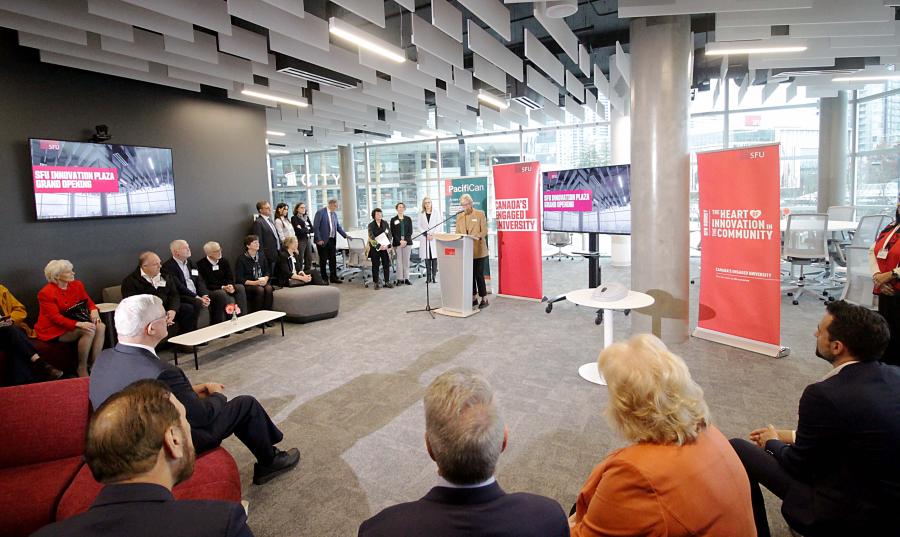 A place to advance emerging technology
Joy Johnson, SFU president and vice-chancellor, says this new space is right in the "heart of Surrey's innovation corridor."
"In this space, academia, industry and multiple levels of government will converge to advance emerging technology, conduct research that solves real-world problems, train a workforce of the future and help those already in the labour force to upgrade their skills and take advantage of new opportunities," explained Johnson during the opening.
"These are the type of collaborations we need as we build our knowledge economies, support economic recovery and address climate change."
Mayor Brenda Locke said role Simon Fraser University plays in Surrey goes beyond delivering top-notch post-secondary education.
"SFU Surrey has truly become a pillar in the community for providing innovative education, cutting-edge research and far-reaching community engagement," she said.
"SFU is also an anchoring point where government, industry and academic coverage to advance technology and solve real-world problems through innovation. SFU also helps solve those on-the-ground issues that we deal with every day."
The renovation of the space is funded by PacifiCan, the Government of Canada's economic development agency. The new offices are also funded through the Province of B.C. through the Quantum Algorithms Institute.
Quantum technology is a new generation of optical and electronic devices that use quantum effects to significantly enhance the performance over that of existing technologies.
For example, quantum computers will be able to solve problems that the largest classical supercomputers would take thousands of years to solve, but in a fraction of the time.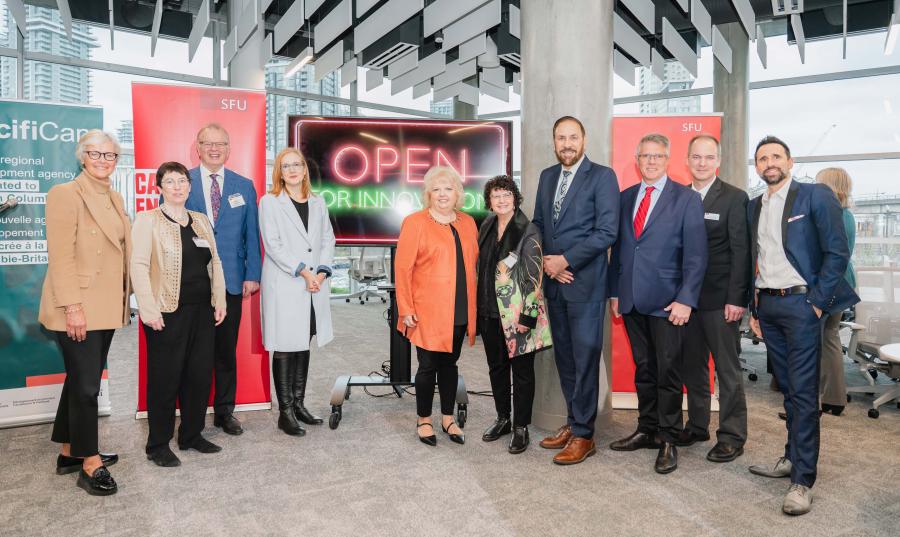 New space has received millions in funding
The Quantum Algorithms Institute was first announced in 2019, with the provincial government providing $17 million over five years to get the project up and running. It received a further $2.2 million in 2021 from the federal government to help it accelerate the innovation and commercialization of quantum technologies.
The B.C. Centre for Agritech Innovation, meantime, officially opened in Surrey in September 2022. It has received $16.5 million in federal and provincial funding to date: $6.5 million of that is funding from the B.C. Ministry of Jobs, Economic Recovery and Innovation over the next three years and $10 million over the next five years is coming through PacifiCan.