Introduction: the doctor deficit in Canada
Canada, known for its world-class healthcare system, is working to balance the demand and supply of healthcare professionals.  The challenge, perhaps surprisingly, lies not necessarily in the lack of potential doctors, but more in the shortage of licensed practitioners due to limited residency positions. 
 "There's a whole planet of qualified physicians who want to practice in Canada," writes Globe and Mail columnist Tony Keller. "And thousands of those foreign-trained doctors are ... Canadians. They went abroad to places like Ireland or Australia because there are so few seats at medical schools in Canada. Many want to come home."  
Part of the Province's plan includes up to 88 new residency seats at the University of British Columbia's (UBC) faculty of medicine throughout 2023, in addition to the New Medical School Simon Fraser University is opening in Surrey. Considering that Doctors take a long time to train, and schools and hospitals take a long time to build, the pressing question remains: How can we mitigate these chronic shortages in the short-term?  
Local healthcare pressures: a closer look at Surrey's opportunities
British Columbia is one of the provinces most affected by doctor shortages. Nearly one million people in BC do not have access to a family doctor.  
Surrey has been welcoming about 1000 new residents every month as people seek job opportunities, affordable housing options, as well as cultural and lifestyle amenities. While Surrey is not immune to these broader challenges, our high level of population growth is an attractive feature for investors. Where there is demand, there is opportunity, and we have seen a significant level of investment from both the private and public sectors to help address some of these trends.  
Recognizing these strains, Mayor Brenda Locke has advocated for expanded healthcare infrastructure. The province echoes this sense of urgency, recently announcing immediate and long-term expansion plans for Surrey Memorial Hospital. In addition, they have committed to constructing a second hospital in the city. 
But new hospitals, while essential, come with hefty price tags and protracted timelines. Health Minister Adrian Dix projects the new hospital to open in 2027: "It's going to be the largest capital project, provincial contribution to a health capital project, in the history of British Columbia," he says.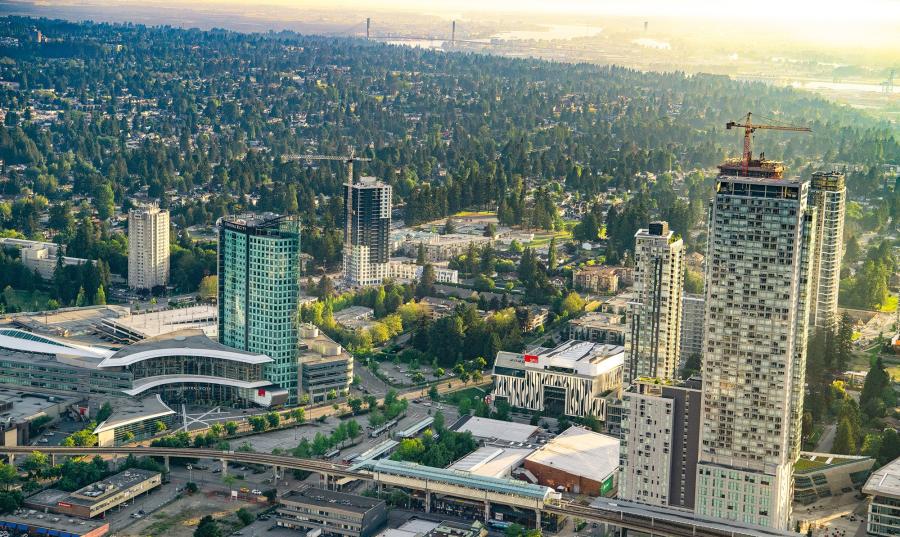 The province has also announced that there will be a new medical school in Surrey. As the first new medical school in western Canada in 55 years, this is important for the region and huge win for Surrey. Simon Fraser University submitted its draft business case to the government earlier this year and anticipates a funding announcement by Spring 2024. The school is set to open in 2026, which means the first graduating class wouldn't enter the workforce until at least 2030. Short-term solutions are still crucial. 
Additionally, the University of British Columbia (UBC) committed a substantial $70 million investment in Surrey in 2021, which is poised to have significant economic benefits for the region. Located near the King George Skytrain Station and Surrey Memorial Hospital, UBC's new campus is expected to accommodate over 10,000 students. This development has the potential to enhance our educational infrastructure and align with Surrey's growing healthcare and Healthtech sectors, which can provide valuable training and placement opportunities for students. This mixed-use development will also feature four residential towers with both strata and rental properties. Stay tuned for more information as we continue to follow this project as it unfolds.  
The shifting dynamics and challenges within BC's healthcare landscape underscore the need for innovative solutions. Surrey's attractiveness as a vibrant and growing city continues to foster both public and private investment that help to meet the growing healthcare demand for the region.  
In part 2 of this series, we will delve deeper into the instrumental role pharmacies are playing in supporting BC's healthcare infrastructure.