The global automotive industry is undergoing a transformative shift toward increased sustainability. As worldwide demand for electric vehicles (EVs) continues to grow at an unprecedented rate, advanced research hubs in Surrey, BC are leading the charge. With ongoing developments for both battery electric vehicles (BEVs) and hydrogen fuel-cell electric vehicles (FCEVs), companies and institutions in Surrey are shaping the future of electric cars in new and exciting ways.
The Road Toward Zero-Emission Vehicles
The transition toward zero-emission vehicles (ZEVs) is rapidly accelerating. Across Canada, zero-emission vehicles accounted for an all-time high of 10.5 percent of the automotive market in Q2 2023. Battery electric vehicles made up 7.8 percent of new vehicle registrations and plug-in hybrids (PHEVs) made up the remaining 2.7 percent.
The numbers in British Columbia, the highest of any province or territory, are even more impressive. In Q2 2023, ZEVs made up 20.5% of all registrations in the province, up from 18.1% in 2022. In 2016, there were only 5,000 light-duty electric vehicles in BC, compared to over 100,000 today. The target is to achieve 100% ZEVs by 2035, five years ahead of the original target.
With significant opportunities for future growth, Surrey's positioning in the EV sector is strategic. The region boasts a thriving tech industry and access to state-of-the-art research facilities. Surrey companies and organizations are working toward breakthroughs to extend driving range, reduce charging times, and develop alternative materials for more durable batteries and vehicles.
The ZEV sector provides great jobs for British Columbians, adding an estimated $622 million to the province's gross domestic product (GDP). Surrey continues to invest in the infrastructure needed to support innovation and technological advances for all ZEVs, whether they are BEVS, FCEVs, or renewable natural gas-powered vehicles.
Notable Areas of EV Development and Innovation
Earlier this year, EV Magazine listed the top ten technologies and innovations that are "pivotal to driving the adoption of electric vehicles in the years to come." They are:
Composite Materials
Advanced Driver Assistance Systems (ADAS)
Vehicle-to-Grid (V2G) Technologies
Public Charging Infrastructure
Digital Infotainment Systems
Power Electronics
Battery Management Systems
Electric Motors
Regenerative Braking
Solid-State batteries
Surrey companies, institutions, and organizations are already actively involved in many of these areas, especially battery management systems, charging infrastructure, advanced driver assistance technologies, and regenerative technologies. They contribute to Surrey's rise as an EV powerhouse, fostering rapid growth in the EV industry and driving continued innovation.
Of particular note is BC Hydro subsidiary Powertech Labs, one of North America's largest clean energy testing and research laboratories. It tests and validates electric vehicle components, researches battery technology, and develops grid integration solutions for EVs. Having recently acquired Boston-based hydrogen engineering company LIFTE H2, it has now also formed Powertech USA to focus on developing hydrogen infrastructure like mobile refueling.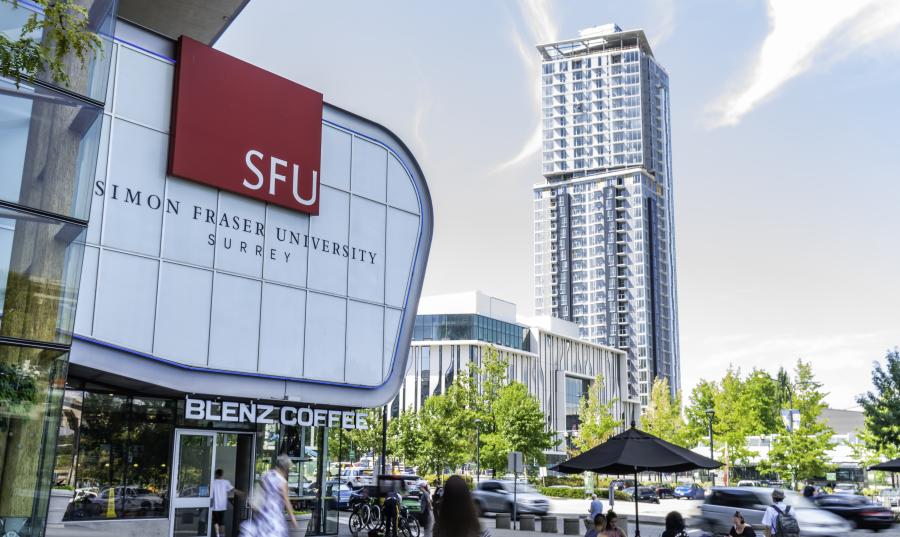 Emerging EV Research at SFU Surrey
The City of Surrey has established research partnerships with academic institutions and industry associations to foster innovation and collaboration in the EV sector. This is especially prominent at Simon Fraser University's Surrey campus. At SFU Surrey, students are developing the technical skills to advance the electric vehicle sector. The City is also collaborating with SFU's Sustainable Transportation Research Team (START) to analyze data and visualize EV adoption patterns and potential in Surrey. The Power Electronics and Energy Applications Laboratories has partnered with Enbala Power Networks and Mitacs to evaluate grid modernization and voltage control solutions for distributed energy resources.
SFU continues to develop strategic partnerships with local businesses and research centres to foster advances in clean energy technologies, electric mobility, and sustainable innovation.
Moment Energy
A great example of the kind of advanced EV research and development happening at SFU Surrey is Moment Energy. The cleantech startup was co-founded in 2019 by Technology Entrepreneurship@SFU alumni Gabriel Soares, Sumreen Rattan, Gurmesh Sidhu, and Edward Chiang. With support from the SFU School of Mechatronic Systems Engineering, Moment Energy recycles used EV batteries, repurposing them for off-grid energy generation projects.
This allows off-grid communities and on-grid commercial industries to access high-quality lithium batteries, retaining 80 percent of their capacity, at a fraction of the cost compared to new. Featured in Bloomberg and Vancouver Tech Journal, Moment Energy won a $100,000 investment prize at the 2021 National Impact Investor Challenge, beating out 150 applicants across Canada.
Dr. Majid Bahrami, Alternative Energy Conversion Systems
SFU Mechatronics associate professor Dr. Majid Bahrami specializes in research around battery management systems for electric vehicles. Named Canada Research Chair in Alternative Energy Conversion Systems, Dr. Bahrami is investigating the development of more sustainable fuel cells and high-power polymer lithium-ion batteries. These more energy-efficient systems can reduce the environmental impact of the automotive industry while improving their performance and safety. In 2018, Dr. Bahrami led a team of researchers to win an Innovate BC Award for a share of the $1 million prize with three other teams. Their next-generation passive air cooling solution improves the efficiency of battery chargers for light electric vehicles (LEVs) using graphite, a material that is effective at controlling heat and is relatively inexpensive.
Dr. Erik Kjeang, Fuel Cell Research Laboratory (FCReL)
Leading the SFU Fuel Cell Research Laboratory (FCReL) in Surrey, Dr. Erik Kjeang is the Canada Research Chair in Fuel Cell Science and Technology Development. His multidisciplinary research focuses on technologies relating to hydrogen energy systems and innovative fuel cell materials.
In working toward achieving more sustainable clean energy options, FCReL is working on developing hydrogen fuel cells for use in electric vehicles, as well as other applications like modular power plants. In improving the efficiency and durability of proton exchange membrane (PEM) fuel cells, a technology whose only byproduct is water, Dr. Kjeang and his team collaborate with Ballard Power Systems.
The ΔE+ Project
At the SFU School of Sustainable Energy Engineering (SEE), the ΔE+ (Delta-E-plus) Research Group develops modeling techniques, algorithms, and technologies to improve energy systems analysis. One of the goals is to facilitate EV integration with other distributed energy resources. The group researches the impact and implications of the EV life cycle, including how charging patterns may benefit or impact the grid.
As the adoption of passenger electric vehicles continues to grow among the general population, so will the demand for public charging infrastructure. Among its many projects, the Delta-E+ Research Group investigates what it would take to expand the grid to support this increased demand, along with the implications that grid expansion would have on climate, land, energy, health, and water. This research aids policymakers in their decision-making process regarding distributed energy infrastructure and its impact on both human and environmental well-being from a holistic point of view.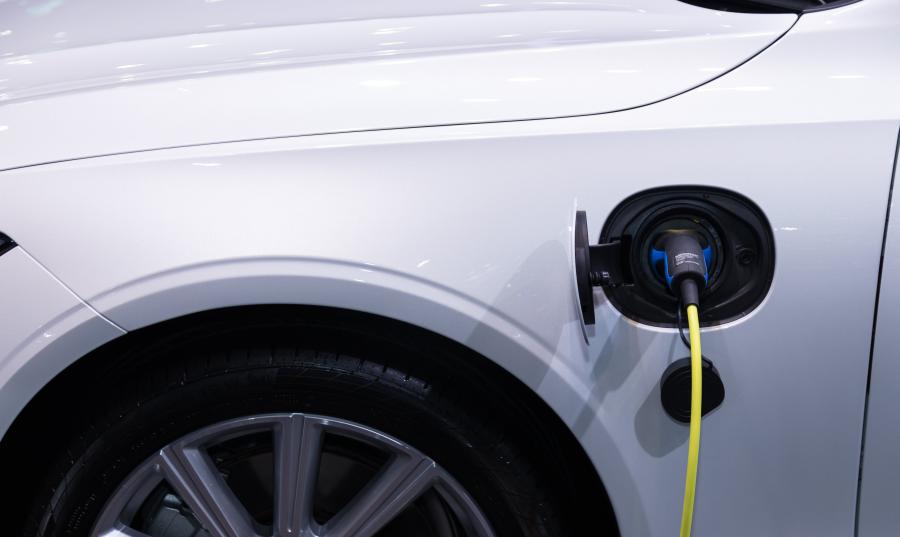 Infrastructure and Support for EV Development
Companies looking to grow in the EV sector will benefit from a tremendous level of supporting infrastructure in Surrey. The clean technology ecosystem in Surrey is thriving thanks to continued investment by the City into major capital projects and support from research institutions like SFU Surrey. The Surrey Electric Vehicle Strategy provides a long-term vision for a fully ZEV future, including policy changes to ensure future projects are supportive of EV infrastructure.
Highlights of supporting infrastructure that give Surrey EV companies a competitive advantage include:
British Columbia has one of the largest public charging networks in Canada. The City of Surrey is dedicated to ongoing investment in the expansion of EV charging station infrastructure, including a growing number of 50kw and 100kw installations. Surrey and BC Hydro are partnering to encourage businesses to host charging infrastructure.
The Strategic Innovation Fund (SIF) is a Canadian funding program that provides investments in innovative projects to grow Canada's economy, including EV technology development.
Mitacs connects companies with graduate students and postdoctoral fellows at research-based universities like SFU Surrey. They apply their specialized expertise to business-defined research challenges.
The provincial and federal governments provide rebates for purchasing new electric vehicles, along with HOV lane access and preferential parking in some locations.
BC Hydro has been planning for the increased system demand as more EVs need charging. It anticipates there will be 330,000 EVs in BC by 2030, adding an extra 1,000 gigawatt-hours of electricity load per year. They are committed to providing grid stability using 100% renewable energy. BC Hydro also administers the EV charger rebate program in BC.
Four of Canada's eight hydrogen fueling stations are in Metro Vancouver.
Ballard Power Systems, one of the world's largest producers of fuel cells, is just 20 minutes away.
The provincial government of BC offers notable programs for EV companies, like the Advanced Research and Commercialization Program (ARC) and the Commercial Vehicle Innovation Challenge (CVIC).
All these factors not only support research and development in the EV space, but they also contribute to Surrey's sustainability goals. This is a clear indicator that the City embraces an electrified future fueled by the advances and innovations for related businesses that call Surrey home.
Surrey R&D Leading the ZEV Charge
State-of-the-art research and development in Surrey are fueling business expansion for EV innovators. The City of Surrey is dedicated to facilitating this continued growth and innovation by partnering with local universities, research centres, and private enterprise. Surrey is firmly establishing itself as an attractive location for electric vehicle companies to capitalize on rapidly rising clean energy opportunities.
If you're looking to start or expand your business in Surrey, our team is here to help.