Sustainable building practices in global context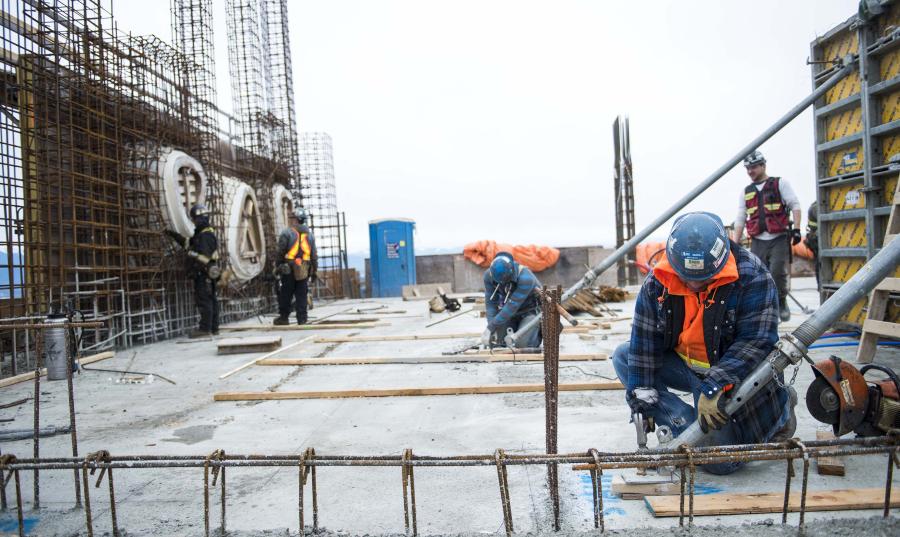 As concerns about climate change and resource depletion continue to grow, numerous factors are fueling the global shift toward sustainable building practices. 
In different parts of the world, government policies — like the Construction Products Regulation (CPR) and the European Green Deal — are pushing for increased environmental measures in the construction industry. At home in Canada, the federal government has committed to achieving a net-zero emissions economy by 2050 and its supporting carbon pricing structure.
In turn, sustainability is becoming increasingly important in the design and construction phases of projects. Sustainable design practices can actively contribute to reducing the carbon footprint of completed buildings and infrastructure.
In 2020, the global green building materials market size was valued at $299 billion USD in and is expected to grow at a CAGR of 8.6% from 2021-2026. By estimated CAGR over 2020-2027, Canada is among the most noteworthy geographic markets for green building materials, alongside the United States, China, and Japan.
In this blog, we discuss how Surrey's robust ecosystem of companies are responding to the increased demand for green building materials and practices.
Current construction industry challenges
Sustainability is just one aspect of the deeply complex construction industry that faces competing pressures.  
According to Forbes, engineering and construction leaders grapple with the task of managing costs and streamlining processes — often involving multiple suppliers and subcontractors — while also focusing on reducing energy expenses and their carbon footprint. 
But governments aren't the only ones exerting pressure. Investors are now urging companies to adopt sustainable practices, leading to a growing focus on corporate sustainability.  
Embracing these challenges head-on, Surrey companies have risen to the occasion. By transforming pressure into innovation and making sustainability a competitive advantage, they are major driving forces behind the city's quest for greener building practices. 
The business case for green building
Industry challenges are amplified by rising costs and higher interest rates. For many companies, making an investment is sustainable building practices — which tends to cost more upfront — can feel like a move they can't afford to make.
However, the long-term benefits of green building tend to outweigh the upfront expenses—something Surrey companies have already been taking in stride.  
For instance, Airform Industries manufactures sustainable and high-performing insulation products, which leads to a reduction in operational costs over time. In another example, using sustainable wood products from a company like Reforus means that construction projects rely less on finite resources, which can also lead to savings in the long-term.  
Again, forward-thinking companies in Surrey understand the wisdom behind investing in sustainable building practices, which safeguards their financial future amidst a changing economic landscape while also making a positive impact on the environment. 
Why is Surrey a leader in sustainable building practices?
Surrey is Canada's 3rd fastest growing city. Accordingly, its level of construction is on the rise. However, Surrey has been at the forefront of green building practices for well over a decade.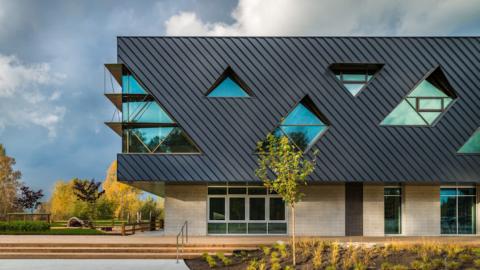 In 2021, Surrey opened the Clayton Community Centre, which is Canada's largest Passive House green building in Canada to date, not to mention the largest building of its kind in North America. The facility "is championing both sustainable and inclusive design," according to former mayor Doug McCallum. "[It] is fully accessible, uses 90% less energy, which helps us to reduce our environmental footprint and generate significant operational cost savings." 
Large-scale construction projects in other parts of the city have also garnered recognition. Simon Fraser University's latest expansion in Surrey, which opened in 2019, has earned the Leadership in Energy and Environmental Design (LEED) Gold certification in recognition of its sustainable design and operations. This is one of LEED's highest ratings.  
Another notable project is Surrey's Royal Canadian Mounted Police 'E' Division Headquarters, which was completed in 2012. With increased insulation, an efficient lighting system, multiple green roofs, and a stormwater pond — among other impressive green features — this project has also attained LEED Gold certification. Its energy consumption is estimated to be 50% less than comparable buildings. 
Subsector size and opportunities
Surrey boasts a thriving construction and building materials manufacturing ecosystem. This includes nearly 14,000 construction companies and over 730 metal, wood, and non-metallic mineral manufacturing businesses.  
The city's momentum is evident through its building permit value, which surpassed $1.46 billion in 2020—thereby outpacing the ten-year average by $18.5 million, even amidst the challenges of the pandemic.  
Looking ahead, the demand for building products, particularly those related to fenestration, insulation, HVAC, and heat-related equipment, is projected to remain high, with the estimated Metro Vancouver market set to reach $3.3 billion from 2019 to 2032. 
In Part Two of this blog series, we will discuss some of the Surrey companies leading the way in the green building and efficiency subsector.