Surrey, British Columbia, is proving to be an ideal destination for entrepreneurs seeking a thriving business environment without compromising on quality of life and affordability. As the world adapts to the evolving trends of flexible schedules and remote work, Surrey's dynamic business landscape stands as a testament to adaptability and innovation. With an affordable cost of living, diverse communities, and a range of recreational and cultural amenities, Surrey ensures that both employers and their employees enjoy a high quality of life while pursuing their business and career aspirations. While the traditional office space faces questions about its role in the future, Surrey is poised to accommodate businesses of all kinds, be they remote, in-person, or a blend of both. 
We reviewed the academic and business literature on the subject, looking into the impact that remote work and flexible work arrangements (FWAs) have on employee happiness and well-being, as well as both individual and organizational performance. What are some of the unique challenges and potential benefits of a largely remote workforce? What can or should the office of the future look like? 
While many questions remain, one certainty is that the development of high-quality commercial space in Surrey is showing no signs of slowing, both in our downtown core and the surrounding neighbourhoods. If you're looking to find the perfect spot for your business venture, have a look at our site selector tool and our interactive display to determine which community is right for you. 
The Changing Nature of Modern Work
Many types of work inherently require a person's physical presence. Grocery stores, manufacturing plants, and construction sites are among the more obvious examples of these types of workplaces. For many information workers, however, the necessity of this requirement may not seem as obvious or clear.  
Remote work certainly entails a learning curve for both employee and employer; however, increasingly robust technology has made working from home a more viable option for many people. Researchers from Microsoft who have been looking into the future of work note that companies today have a unique opportunity to re-evaluate their approach to work, deciding how best to serve their customers, support their staff, and deliver optimal results. "Work will never again be the same," observes Jaime Teevan, Chief Scientist of Experiences and Devices at Microsoft. "With care and effort, however, we hope to make it better."  
But what exactly does "better" mean in this context?  
Inconclusive Paradoxes with Flexible Work Policies
Is working in person at the office "better" than working from home? In evaluating the "better" work arrangement, researchers have investigated several noteworthy factors. Considerations include productivity, both at an individual and at an organizational level, as well as employee happiness and well-being. In an ideal scenario, employees are happy, healthy, and doing great work. The company is continuing to innovate and thrive.  
The research thus far, however, has mixed results.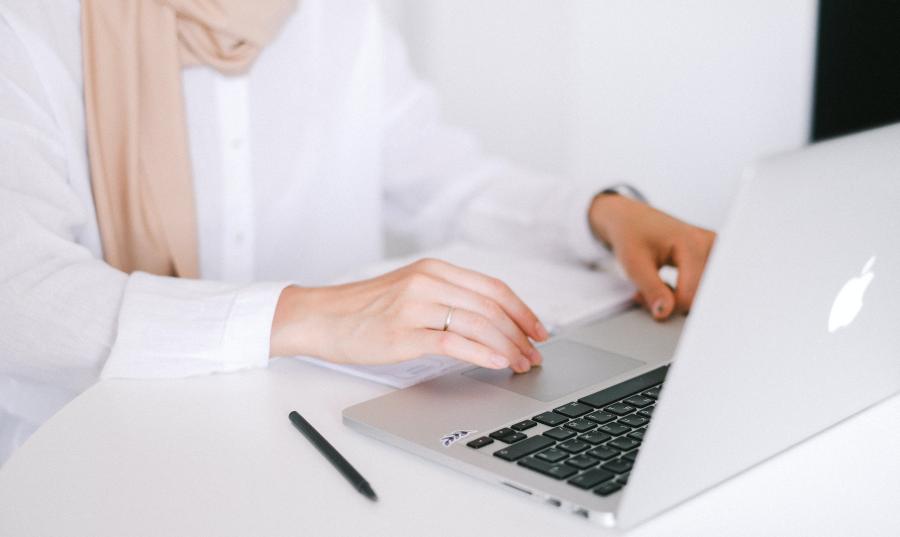 Employee Happiness and Well-Being 
Considering the benefits of working from home, one would think that people are generally happier when doing so. There are a lot of upsides: time and cost savings from not commuting, less time getting ready for work, more time for friends and family, or maybe using your break to walk the dog or start a load of laundry. Although, for some, greater happiness is not the case.  
A review by Lilian M. de Menezes and Clare Kelliher found that a sense of autonomy was a key factor between remote work and job satisfaction. Home can also be a source of increased stress as some remote workers feel role overload, trying to balance the demands of work and home simultaneously. A 2014 article by Amanda J. Anderson, Seth A. Kaplan, and Ronald P. Vega revealed a similar sentiment. While they confirmed that working from home correlated with more positive than negative effects, some remote workers did experience feelings of isolation. The social aspects of a workplace cannot be understated, particularly for employees who have a hard time maintaining those kinds of connections outside of the office.  
Individual Performance and Organizational Productivity 
Studies evaluating whether working from home is as productive as a traditional in-office arrangement often conclude that there is no impact on organizational performance. For example, one review of a UK Workplace Employee Relations Survey found no significant direct association between FWAs and subjective measures of workplace performance.  
Both types of working arrangements provide their own sources of distraction that can impact productivity. Remote workers might receive more emails, instant messages, and interruptions from those who share the living space. Or, they might not have sufficient physical space at home for productive work. Conversely, the traditional workplace offers background chatter, coworkers stopping by to make small talk, or the droning sounds of a photocopier that can make it hard to get much done. Regardless, it seems that the way people experience work is personal and, on balance, some are happier with remote work, whereas others gain more by coming into the office. 
Another organizational benefit of FWAs is attendance. The review by Lilian M. de Menezes and Clare Kelliher revealed that more than 60% of studies associate FWAs with lower levels of absenteeism. Since employees share less physical space, they don't spread illnesses, and they are also more willing and able to continue working from home when they are mildly ill or have family commitments.  
Perhaps one of the biggest benefits of a remote working arrangement is the improved ability to attract and retain talent. Since many people perceive flexible work arrangements as a benefit, they may exclusively choose to apply for and work at companies that allow for remote work. Companies that demonstrate this flexibility may be more competitive in the labour market than those that do not. 
Moreover, it seems employers benefit when they engage with their employees and determine which arrangement works best for them. In a survey of US-based Microsoft software engineers and product managers, 34% of respondents reported their productivity increased while working from home, but another 34% reported a decrease in their productivity. The same trend emerged in another survey a few months later involving a different set of employees. Why it may seem obvious to enable individuals just to work where they are most productive, that might not always be the right move either.  
A Critical Mass of On-Site Work Culture
A study by Kevin W. Rockmann and Michael G. Pratt published in the Academy of Management Discoveries explored the contagiousness of offsite work. Put simply, as more employees choose to work remotely, this tends to encourage other employees to do the same. This applies not only to workers who may prefer remote work in general, but as more employees work outside the office, the benefits and appeal of in-office work start to diminish. 
"Choices to work offsite were strongly influenced by the perceived loss of social and productivity benefits of being in the office and were made in some cases despite fundamental preferences to work onsite in a more collective environment," state the study's authors. 
In discussing the topic with interviewees, Rockmann and Pratt found that many people come into the office for social interaction, but also for informal exchanges that may indirectly boost productivity. As fewer people are in the office, especially close coworkers and team members, the opportunity to brainstorm with colleagues in person diminishes.  
The reverse is also true. As more workers come into the office regularly, the value and appeal of in-office work increases. For Zehra Naqvi at the financial services company Republic, she values the learning and collaboration opportunities that arise from in-office work. "Sitting in the same room teaches me much more than a Zoom call would because people participate a lot more." The communal aspect is important too. "Most days, instead of sitting at my desk in the quiet area of the office, I work from my laptop in our lounge area," writes Naqvi. "I think many Gen Z employees prefer the active areas where we feel in community with the other people talking and working."  
The notion that more people coming into the office can have a snowball effect extends beyond individual companies too. Michael Heeney, former president and CEO of the Surrey City Development Corporation, notes that it's "just incredibly convenient to have everybody near each other. You can walk across the street to your lawyer or down the street to your accountant." Downtown office density needs to hit a certain threshold. "Once you've got that critical mass, then things will kind of naturally and more organically grow around it."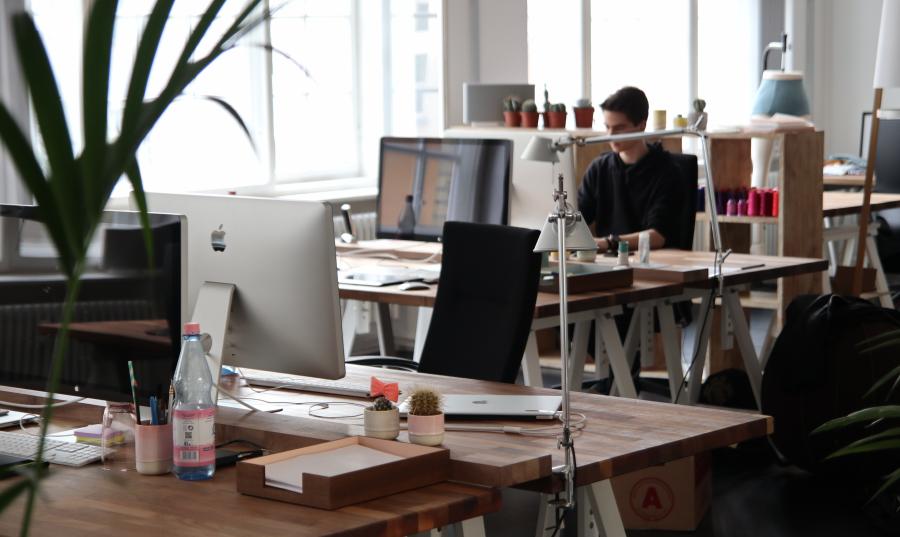 Rethinking How Office Space Can Work Moving Forward
As we reimagine the future of office spaces, Surrey stands out as a city ready to cater to the evolving needs of businesses and professionals. We'll likely see more innovative approaches to office space, like the LinkedIn campus in Silicon Valley with its diverse workspaces tailored to different collaboration styles. We may also see some companies shift to be entirely remote. Surrey, with its focus on placemaking and livability, as well as transportation and affordability, is well-prepared to support both traditional and hybrid work paradigms, making it an enticing destination for businesses and residents alike. 
Beyond facilitating hybrid work, the return to office spaces could have a broader impact on Surrey's economic landscape too. A thriving Surrey City Centre, teeming with professionals during the day, fosters ​​vibrancy and paves the way for a bustling ecosystem of businesses, from eateries to shops. This shift aligns with Surrey's 2050 vision of resilient 15-minute neighborhoods, where people can live, work, and play within their local community. 
Surrey's commitment to creating vibrant, adaptable spaces, investments in higher education delivering a skilled talent pool, and the growing commercial infrastructure make it an attractive hub for investment, regardless of the working arrangements your company may adopt. Surrey is a city where innovation meets opportunity. The future lives here.